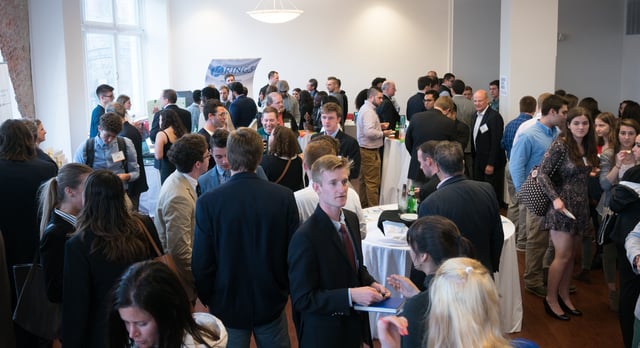 The University of Delaware's Horn Entrepreneurship is accepting submissions for Hen Hatch 2018, the University's premier startup funding competition.
Hen Hatch provides benefits beyond the $100,000 prize pool. It provides students, alumni, faculty and staff the opportunity to build a community and develop their business concept further.
Read More
University of Delaware alumna Amira Idris recently represented the United States at the eighth annual Global Entrepreneurship Summit (GES) in Hyderabad, India.
Read More
Recent University of Delaware alumna, Amira Idris, received a $20,000 grant from VentureWell's Entrepreneur Team (E-Team) Program to aid in funding her startup, TheraV.
Read More
Topics: alumni, success stories
Vince DiFelice will host a Hen Hatch question and answer event on Thursday, Jan. 8 from 6 to 7 p.m. through the Horn Entrepreneurship Facebook page.
Read More
University of Delaware Horn Entrepreneurship alum Zack Jones, class of 2017, has officially taken on the role of interim director for Dual School. Dual School is a student idea incubator that runs a free, 10-week program for local high school students to practice putting their ideas into action. Students go to downtown Wilmington's co-working space, 1313 Innovation, and take advantage of mentorship, resources and connections to a wide array of networks.
Read More
Topics: alumni, community, pre college
After traveling abroad with Students for Haiti, Alyssa Kuchta found her passion and started selling unique handmade jewelry to fundraise for earthquake relief in Haiti. She taught herself the craft and started her own business in 2011.
Read More
Topics: success stories, entrepreneurship and the arts, alumni