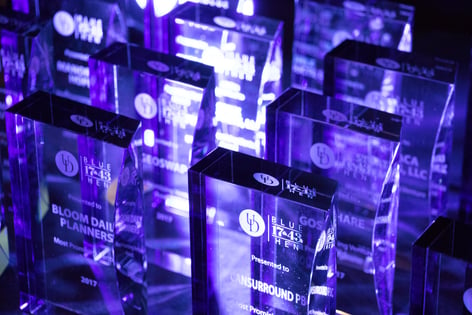 The Blue Hen 17 & 43 awards celebrate the University of Delaware's tradition of leadership, innovation and entrepreneurship. It recognizes the 17 most- promising ventures and 43 fastest-growing companies founded, owned or led by UD students and alumni.
Nominations for the award are open now through May 31, 2018. Awards will be based on fiscal years 2014 -16. More information, including the nomination form, is available at this website: www.udel.edu/17and43
"UD's Blue Hen 17&43 Awards recognize and celebrate a special subset of our amazing UD family – the innovators, entrepreneurs and business leaders who have launched promising startups, guided the rapid growth of job-creating companies or done both," said Dan Freeman, founding director of Horn Entrepreneurship.
A panel of UD Horn Entrepreneurship and Alfred Lerner College of Business and Economics personnel, accomplished entrepreneurs and business leaders will review the submissions.
The Blue Hen 17 Most-Promising Ventures will be assessed on the venture's innovativeness, milestone accomplishment, current revenues or future projected revenues, job creation and social impact. The Blue Hen 43 Fastest-Growing Companies will be evaluated on the compounded annual growth rate of the business based on revenues for the last three fiscal years. Find the list of previous winners at horn.udel.edu/2017-1743-winners.
Blue Hen leaders and their companies will be honored at an invitation-only dinner scheduled for fall 2018.
The Blue Hen 17&43 is a project of UD's Alfred Lerner College of Business and Economics, and Horn Entrepreneurship.
About Horn Entrepreneurship
Horn Entrepreneurship serves as the University of Delaware's creative engine for entrepreneurship education and advancement. Built and actively supported by successful entrepreneurs and thought leaders, Horn Entrepreneurship empowers aspiring innovators and entrepreneurs as they pursue new ideas for a better world.