The Blue Hen 17&43 Awards build on the University of Delaware's long tradition of leadership, innovation and entrepreneurship by honoring the 17 most promising new ventures and the 43 fastest growing companies founded, owned or led by our students and alumni. For more information on eligibility, please see our nomination requirements.
Blue Hen 17 Most Promising Ventures
To be eligible for this award, the company must have been formally established after January 1, 2012. A panel comprised of UD Horn Entrepreneurship and Lerner College personnel, accomplished entrepreneurs and business leaders rated each nominated venture's impact potential by assessing the venture's innovativeness, milestone accomplishment, current and future revenues, job creation and social impact.

Alumni Leaders:
Thomas Atadan 2013
Jie Yang 1999
ALIVE is a team of creators and innovators with diverse technical and business expertise, ALIVE delivers
customized solutions and unique products to support the automotive and racing industries.

Alumni leaders:
Amy Cowperthwait 1987 (BSN), 2010 (MSN)
Amy Bucha 2012 BS, 2014 MS
Avkin manufactures and sells wearable technology to universities and healthcare institutions that improves patient-centered care delivery and patient outcomes through better healthcare simulation education.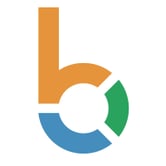 Alumni Leader:
Tanya Bakalov 2004
BetterSkills introduces a strategically forward and innovative way of managing your workforce and engaging employees in a platform that takes the likability and community aspects of social media to promote the professional development and training of each employee.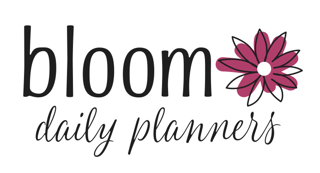 Alumni Leaders:
Michelle Trincia 2010
Kaylyn Manix 2009
bloom daily planners® creates fun, fashionable & chic calendars and organizational products for women that help them bloom into the best version of themselves through the power of organization.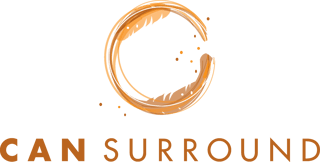 Alumni Leaders:
Meg Maley 1986
Jill Teixeira 1991 and 1998
Carolyn Magner 1987
Bill Maley 1984 and 1986
Erica Brignac 1986

CanSurround is a digital health platform solely focused on reducing distress and enhancing emotional wellbeing for people living with cancer by delivering customized psychosocial information and interventions via a creative, multimedia and technology-enabled platform.

Alumni Leaders:
Mac Nagaswami 2014
Greg Star 2013
Carvertise is a transit media company that contracts with high-mileage consumer car drivers to creatively wrap their cars on behalf of brand partners.

Alumni Leader:
Alyssa Kuchta 2012
eff.Y.bee is a New-York City based brand of boho chic, meaningful jewelry. The collection is handmade
with semi precious stones, inspirational charms and packaging designed to inspire its wearer
by symbolizing her journey, passions and aspirations.

Rishi Khan 2000 (BS), 2007 (PhD)
Extreme Scale Solutions helps companies with large growing infrastructure and software landscapes that are facing accelerating costs and increasing risks due to rising cybersecurity threats and compliance requirements.

Alumni Leaders:
Jason Bamford 2017
Jordan Gonzalez 2017
Keith Doggett 2017
GeoSwap is a mobile application that connects people with what's happening in their local communities. Utilizing a map interface, the application allows geo-fencing of digital content in the form of a pin on the map that provides events, deals, landmarks and information.
Global Accelerator network (GAN)
Alumni Leader:
Patrick Riley 2006
The GAN is a network of 81 of the top startup accelerators on six continents and in more than 120 cities around the world. GAN members operate short-term, mentorship-driven accelerator programs and provide funding, training and unparalleled networking opportunities for startup companies.

Alumni Leader:
Shaun Savage 2006
GoShare connects truck and van owners with businesses and people who need help delivering or moving large items on demand through proprietary mobile and web technologies.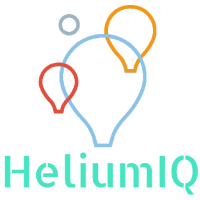 Alumni Leader:
Steve Boerner 2009
HeliumIQ is an online ecosystem management platform targeting higher education entrepreneurship programs and economic development support organizations.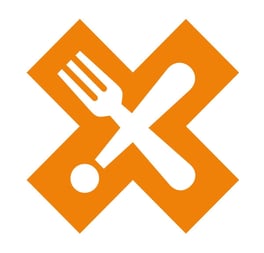 Alumni Leader:
Leigh Ann Tona 2012
I Don't Give a Fork is a food truck dedicated to serving delicious and easy-to- eat food by providing the
market with food for the long term and to serve food with high quality ingredients without utensils.

Alumni Leaders:
Nate Matherson 2016
Matt Lenhard
LendEDU is a marketplace for personal finance products in which consumers compare student loans, personal loans, credit cards, and other banking products.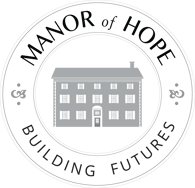 Alumni Leader:
Steven Killelea 1984
Manor of Hope is a therapeutic community committed to enhancing the quality of life for young men battling the disease of addiction via a long term and comprehensive approach that encompasses healing the mind, body and spirit.

Alumni Leader:
Gary Varney 1986
New Phase Advisory Services provides C-level advisory services to emerging and middle market
companies. Services include outsourced CFO and COO consulting, profit and organizational
performance improvement consulting, cash flow planning and forecasting and capital structure consulting
through a team of experienced financial professionals.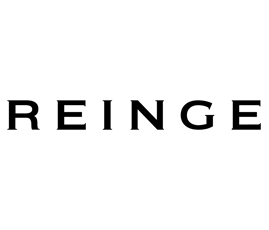 Alumni Leader:
Kevin Flammia 2011
REINGE is bridging the data-driven, Silicon Valley approach with the lead-from-the-front, fashion world
of New York. Starting with an in-house brand, REINGE is a city-inspired, high-end streetwear brand for
athletes.

Alumni Leader:
Brad Sayler 2004
Spotluck is the country's fastest-growing restaurant discovery and savings platform. The Spotluck app is
an on-demand solution for discovering local restaurants. Users of the Spotluck app enjoy a gamified
approach to choosing where to eat and saving money through discounts that continuously fluctuate.
SRILX Products, LLC
Alumni Leader:
Peter Danby 2006
SRILX Products, LLC is a licensed and bonded freight shipping and trucking company running freight hauling business from Kennett Square, Pennsylvania.
Alumni Leader:
John Erbey 1993
Strataca Systems is a design phase medical device company whose mission is to simplify complex, expensive medical problems.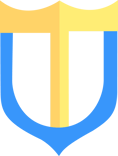 Alumni Leaders:
Jacob Jeifa 2016
Wilson Hsu 2015
TenantU is a rental marketing and management platform, purpose-built for student housing.

Alumni Leaders:
Kyle Barkins 2008
Joseph DiGiovanni 1989
Tapp Network is an inbound marketing and technology agency that powers Nonprofit and Mission Driven
Organizations to compete with billion-dollar brands for market-share and dollars for less than the cost of a
full-time employee.

Alumni Leader:
Amira Idris 2015 and 2016
TheraV offers drug-free, wearable devices that use vibration therapy to help manage neuropathic pain so pain suffers can sleep better, feel better and live better.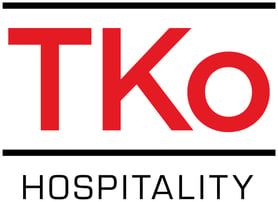 Alumni Leader:
E. Thomas Harvey 1975
TKo Hospitality Management is an affiliate of Harvey Hanna and Associates formed in 2014 to expand and diversify HHA into the hospitality industry.

Alumni Leaders:
Ross Sylvester 2011
Matt Racz 2011
Tim Walsh 2011
USEED partners with education organizations to consolidate and digitize their fundraising efforts so they can satisfy funding needs and engage donors within their community.
Blue Hen 43 Fastest Growing Companies
To be eligible for this category, the company must have been formally established on or before January 1, 2012. The company must also have verifiable total revenues of $1,000,000 or more for their most recent fiscal year. For each nominated company, Horn Entrepreneurship and Lerner College personnel calculated the compounded annual growth rate based on revenues for the three most recent fiscal years.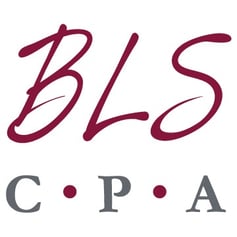 Alumni Leaders:
Michael French 1981
Barry Crozier 1971
David Jennings 1998
Jonathan Moll 2000
Kathy Schultz 1994
Belfint, Lyons & Shuman, P.A. is an accounting practice where clients receive an interactive and personal approach to accounting, tax and advisory services. They specialize in managing customers changing business and individual financial needs through their mission of providing exceptional services through exceptional people.

Alumni Leaders:
Nicholas Urban 1998
Taylor Urban 1998
Urban Furniture Outlet is a family owned and operated retail furniture and mattress store with locations in Delaware. They specialize in offering low prices, great values and excellent customer service.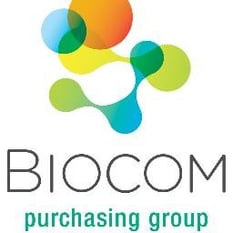 Alumni Leader:
Rick Fultz 2000
The Biocom Purchasing Group works to continually improve the total quality of business while reducing the overall acquisition costs for products and services vital to accelerating the life science industry.
The Andrew McDonough B+ (Be Positive) Foundation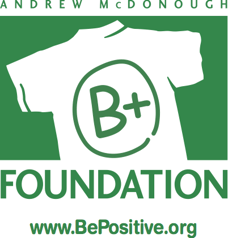 Alumni Leaders:
Joe McDonough 1983
Chris McDonough 1983
Ali McDonough 2012
The Andrew McDonough B+ Foundation is the nation's largest provider of financial assistance to families of kids with cancer and also funds childhood cancer research. The B+ Foundation is the exclusive partner of UDance, the largest student-run philanthropy on campus.

Alumni Leader:
Paul Altero 1996
Bubbakoo's Burritos aims to provide fresh, high-quality food and outstanding service in a fun and friendly environment. Through food, service and friendliness they become part of the neighborhood.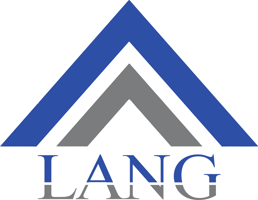 Jeffrey Lang 1984 (MBA)
Christopher Locke 1985
Adrienne Casale 2001
Mary Kate Williams 2015
Alex Francescone 2013
Lang Development Group (LDG) is a full service, real estate acquisition, development and property management company located in Newark, Delaware. They offer residential apartment communities as well as commercial and retail space for lease.

Alumni Leaders:
Kyle Morgan 2010
Andrew Stump 2008
Katherine English 2008
Mercantile Processing Inc. are experts in the credit card processing, point of sale, payroll and ATM products it offers, positioning themselves as a well respected company both locally and worldwide.

Alumni Leader:
John McDonald 1989
Semihandmade offers handmade craftsmanship at a reasonable price by making doors that fit Ikea cabinets. Overtime, they've faced almost 10,000 kitchens, bathrooms and closets in the US and Canada.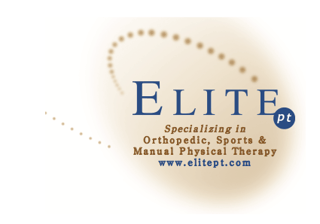 Alumni Leader:
John Knarr 1980
Caroline Fisher Queale 1991 (MPT)
James Hashimoto 1991 (MPT)
Andrew Rudawsky 1990
Elite PT has worked diligently to become the best provider of physical therapy services, delivering individualized care in the hands of some of the most qualified, experienced, and progressive specialists in the field of rehabilitation, fitness, and performance.
Alumni Leaders:
Robert L. Siegfried 1981
Karen Campbell 1975 & 1978
George Siegfried 1983
William Schieffer 1984
Andrew Lavelle 2001
The Siegfried Group, LLP (Siegfried) is a national CPA and leadership advisory firm that helps its valued clients advance their most important finance and accounting projects. Siegfried provides financial executives with unique leadership advisory and high-potential talent. We help people transform themselves into better leaders to exponentially improve their lives.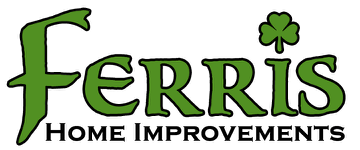 Alumni Leader:
Kelley (Plastic) Ferris 2005
Ferris Home Improvements is a family-owned and operated business boasting award-winning customer service and craftsmanship. They specialize in roofing, windows & doors, siding, decks, kitchens & bathrooms throughout the Wilmington Delaware metro area, including Delaware, Maryland, Pennsylvania and southern New Jersey.

Alumni Leader:
Mark Fogel 1991
ACRES Capital is a New York-based private investment firm that provides debt capital solutions and strategies. The firm specializes in the real estate industry with a nationwide platform.
Diamond State Financial Group, LLC

Alumni Leaders:
Raymond Bree 1978
Christopher Burgos 2000
Diamond State Financial Group is a wealth management and financial services group dedicated to providing long term financial solidity and real relationships.

Alumni Leader:
Robert Dietzel 1988
KMRD Partners is a human capital and risk management consulting firm that delivers exceptional client service, secures and protects assets and reduces overall cost of risk.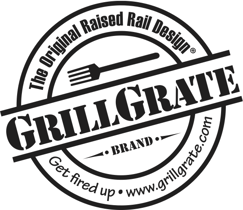 Alumni Leaders:
Brad Barrett 1979
Susan Barrett 1979
GrillGrate is an patented award winning grill surface that improves any grill by eliminating flareups and hotspots producing juicier more tender food. GrillGrate LLC sells to consumers, retailers and manufacturers worldwide.
Alumni Leader:
Terry Neimeyer 1977
KCI is a 100-percent employee-owned engineering, consulting and construction firm that offers multi-discipline services to transportation, water, utility and facilities clients throughout the US. Every day, our incredible team delivers a seamless integration of engineering, scientific, planning and construction experience, partnering with clients on projects that make a difference in our communities.
Anne Hiotis Reilly 1989
EWC Controls Inc. provides power transformers for smart guided missile systems, helicopters, airplanes, space shuttles, and other applications.

Alumni Leaders:
Sean Darras 2008
Vance Kershner 1978
LUXTECH is America's leading LED component supplier, offering innovative standards and custom products to lighting fixture manufacturers. As professionals in human-centric lighting, they have mastered color quality and circadian technologies.
Princeton Hosted Solutions, LLC

Alumni Leader:
Brad Bono 1991
Princeton Hosted Solutions was created to serve businesses in their transition to cloud based systems. The team focuses on providing disaster survivability assist, increased productivity and increased revenue.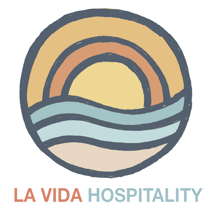 Alumni Leader:
Rich Garrahan 2001
La Vida Hospitality operates several unique and fun eateries serving southern Delaware including Taco Reho and the Big Chill Beach Club.
Alumni Leader:
Peter Danby 2006
IronLinx operates as a fulfillment services and warehousing provider. They offer a wide array of logistics services ranging from core fulfillment, warehousing capabilities, product distribution, international parcel and freight shipments to firms located in the United States, Europe and Asia.
Alternative Energy Development Group

Alumni Leaders:
Christopher Fraga 1989
Frederick Krussman 1988
Alternative Energy Development Group assists commercial-scale clients in cutting energy use and costs to minimize carbon footprint and increase sustainability.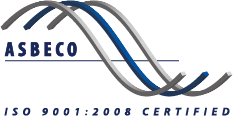 Alumni Leader:
James Pierce 1979
ASBECO specializes in providing turnkey solutions of material handling systems, robot palletizers and other processing equipment.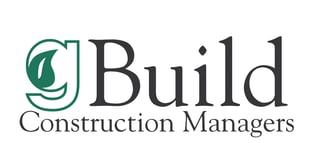 Alumni Leaders:
Douglass Gianforte 1984
Barbara Jan Gianforte 1984
gBuild was founded to implement green and sustainable solutions and strategies in commercial construction projects.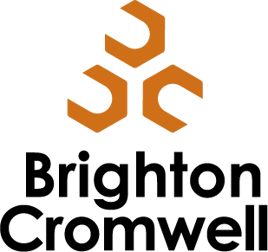 Alumni Leaders:
Rob Van Etten 2003
Glenn Van Etten 2004
Brighton Cromwell provides kitting, value added distribution, engineering, purchasing, and logistics services for military systems for the United States Department of Defense and US Allies around the world.