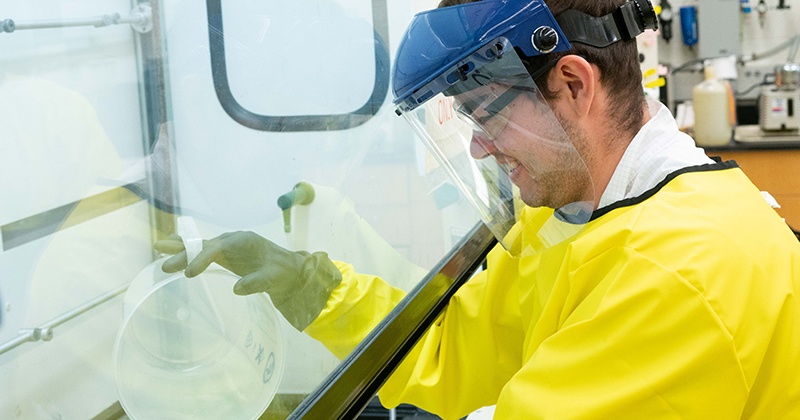 University of Delaware Horn Entrepreneurship invites applications to UD's National Science Foundation Innovation Corps Sites Program (NSF I-Corps Sites). Applications for the 12th cohort are due by 5 p.m. on Friday, May 18.
The I-Corps Sites Program provides business training and grants of $3,000 to teams interested in assessing the commercial viability of their science, technology, engineering and mathematics (STEM)-based technologies. Teams from any University of Delaware or Delaware State University college, center or institute are encouraged to apply.
"It is a very great course and coming from pure bench science background it is an eye opener on how you create a commercialization framework for an invention with commercial potential" said Dr. Bertrand Hankoua, a participant in the program from Delaware State University.
Teams will have access to Horn Entrepreneurship's resources, such as use of the Venture Development Center, and, upon completion of the I-Corps Site program, are eligible to apply to the national NSF I-Corps Teams Program, which provides a grant of $50,000, and the Blue Hen Proof of Concept Program, which provides a grant up to $75,000.
The I-Corps Sites program's training consists of a series of four workshops aimed at introducing team members to the Lean Startup methodology by guiding them through the initial phase of customer discovery research and problem validation.
For additional information, the Request for Applications (RFA) and the application form, visit UD's I-Corps Sites website. Questions should be sent by email to hornprogram@udel.edu with "I-Corps Sites Program" in the subject line.
About Horn Entrepreneurship
Horn Entrepreneurship serves as the University of Delaware's creative engine for entrepreneurship education and advancement. Built and actively supported by successful entrepreneurs and thought leaders, Horn Entrepreneurship empowers aspiring innovators and entrepreneurs as they pursue new ideas for a better world.