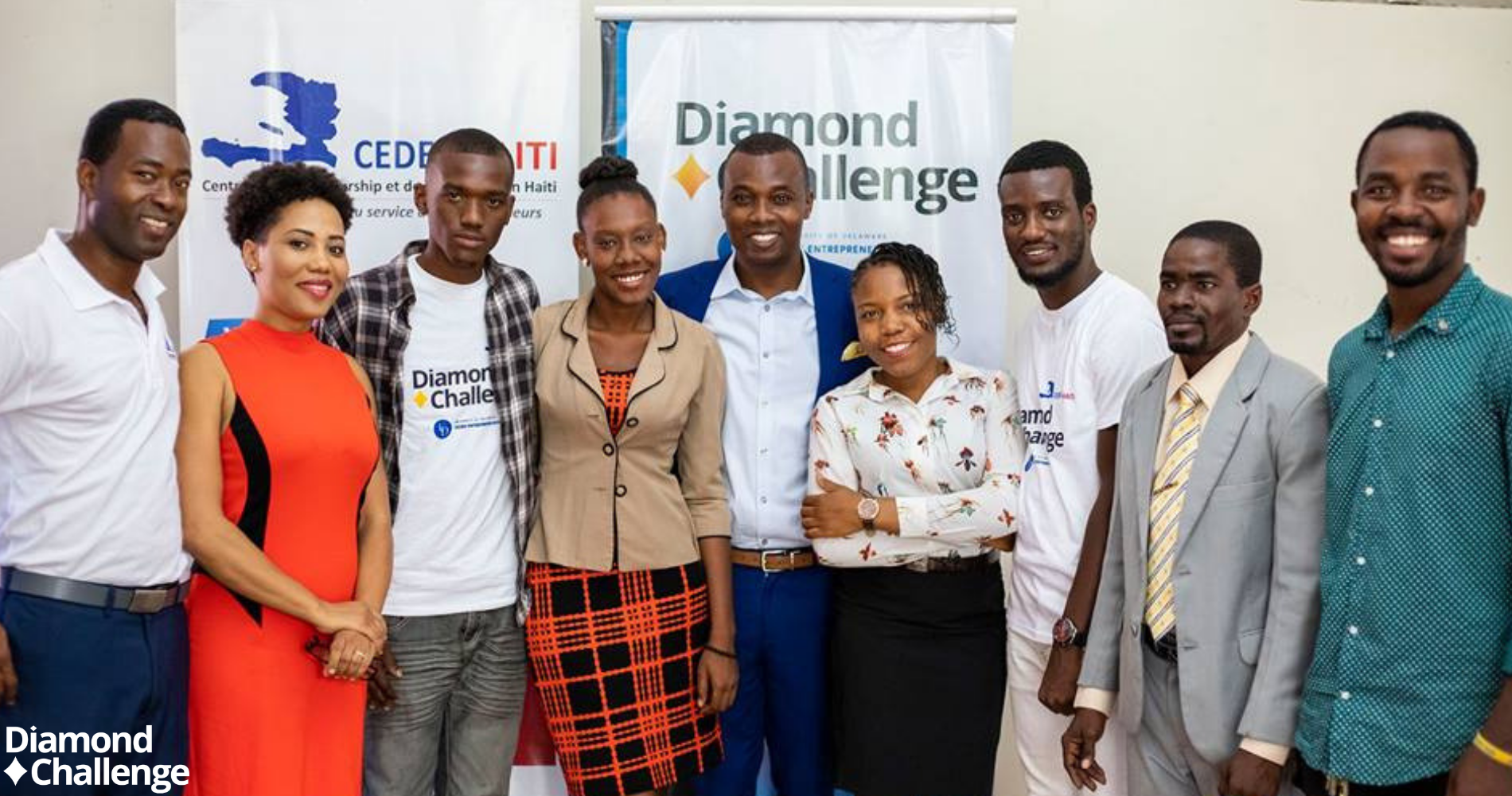 Twelve teams from the student track and another 12 teams from the alumni, faculty and staff track are advancing to the semifinal round of the University of Delaware's 2019 Hen Hatch startup funding competition.
More than 70 teams from all seven colleges submitted applications for one of the Mid-Atlantic's largest venture competitions, in which winners are awarded $100,000 in cash and in-kind services.
"These Hen Hatch semifinal teams of undergraduate students, graduate students, alumni, faculty and staff are representative of UD's spirit and tradition of innovation," said Vince DiFelice, Senior Instructor of Practice and Faculty Director of Venture Support for Horn Entrepreneurship. "This year's teams are a diverse bunch of impressive individuals and Horn Entrepreneurship is more than happy to guide and advise these motivated entrepreneurs."
Student teams will pitch their business concepts at the Venture Development Center on Friday, March 22, and alumni, faculty and staff teams on Friday, March 29, to a panel of judges, who will decide which teams compete in the final round on April 30. Tickets for the final round can be purchased here.
Student Track Teams
360VR Technology
360VR Technology is a virtual reality and drone solutions company that uses virtualization, drones and intensive analysis of buildings to aid emergency services with pre-incident, active and post-incident planning. James Massaquoi, Alfred Lerner College of Business and Economics, Class of 2020; Sury Gupta, College of Engineering, Class of 2020.
Bump
Bump is a social media app that allows users to add friends and set preferences to alert you if they are in the area as well as engage in geofenced group chats with friends and strangers alike. Chris Quinoy, Lerner College of Business & Economics, Class of 2020; Chor Lam, Lerner College of Business & Economics, Class of 2020; Bob Degenaars, Lerner College of Business & Economics, Class of 2020.
Dimension Ventures
Dimension Ventures is a pre-seed/seed-stage venture capital firm focused on Gen Z consumers. John Smothers, College of Arts & Sciences, Class of 2019.
EXpresso Learning
EXpresso Learning is committed to being a unique social venture with a revenue model that simultaneously improves small coffee businesses, while also providing essential academic support for students that need it most. Emmy Goodman, Lerner College of Business & Economics, Class of 2018; Jodi Stern, Lerner College of Business & Economics, Class of 2019; Gabbie Ciccone, Lerner College of Business & Economics, Class of 2019; Taylor Lyons, Lerner College of Business & Economics, Class of 2019.
Koffer Financial
Koffer Financial serves as the the liaison between the financial industry and young people. The financial startup wants to empower customers to grow their wealth through saving and investments, while getting educated on important topics in the financial world. Ayooluwayimika Ajao, College of Arts & Sciences, Class of 2021; Asaana Shamlin, Lerner College of Business & Economics, Class of 2021; Alvina Afrifa, Lerner College of Business & Economics, Class of 2021.
Nollege Notes
Nollege Notes is the live note-taking service that will allow students in a classroom to collaborate and compile notes as a unit. Abu Kamara, College of Arts & Sciences, Class of 2020; Hope Vega, Lerner College of Business & Economics, Class of 2020.
Sense-C
Sense-C are developing novel, flexible and low-cost force sensors using nanotechnology which can be integrated into footwear to help physical therapists accurately measure force and gait data to improve rehabilitation of patients following joint replacement surgery or ACL injuries. Sagar Doshi, Mechanical Engineering, PhD, 2019; Kaleb Burch, Mechanical Engineering, PhD, 2023.
Snoop
Snoop seeks to solve the problem that high school students lack the necessary experiences at their colleges of interest that would enable them to properly choose where to spend their next four years through the solution of virtual college panels. Andrew Cercena, Lerner College of Business & Economics, 2021.
SolveABET LLC
Blockchain accreditation platform for business processes and accreditation, used to reduce costs, improve consumer trust, and help businesses realize increased revenue from transparent and automated systems. Jonathan Wood, Lerner College of Business & Economics, Class of 2019.
The SEWcial Cafe
The SEWcial Café, pronounced The Social Café, is a community sewing space for women to create, collaborate, and develop handmade products in a relaxed and inspiring environment that encourages innovation. ChaCha Hudson, College of Arts & Sciences, Class of 2019.
TRIC Robotics LLC
A reliable, non-chemical treatment as effective as pesticides for killing pathogens on strawberries, provided seasonally as a service. Adam Stager, Mechanical Engineering, PhD, 2019.
Vypo
Connecting people that need something made with people that are willing to make it. Markos Zerefos, Lerner College of Business & Economics, Class of 2022.
Alumni, Faculty and Staff Track Teams
BioHealthonomics, Inc
BioHealthonomics is developing a novel, highly effective treatment for migraine headache and other disorders of the Central Nervous System including ALS, MS, Alzheimer's and ADHD. Randy Jones, Class of 1979; and Cristian Arnou.
CATX Inc.
CATX Inc. is a biotechnology corporation committed to development of new more effective, even curative, Cancer (CA) Therapeutics (TX) through translation of discoveries in basic cancer research to clinical oncology. It's mission is to develop new targeted therapeutics to lower cancer mortality rates. Bruce Boman and Gilberto Schleiniger of the Department of Mathematical Sciences.
Delaware BioPlastics
Delaware BioPlastics upcycles inexpensive, abundant biomass into high-value performance polymers using processes we have developed and patented. Eric Gottlieb, Thomas Epps, Basudeb Saha of the Chemical and Biomolecular Engineering Faculty and Staff and Robert O'Dea, College of Engineering, Class of 2022.
Distat Co
Distat Co is an Augmented Reality technology startup developing software products for training and knowledge transfer applications. Using tools based on cutting edge AR technology, our clients can reduce their training time and cost, as well as improve their employees' on-the job performance. Helen Zhang, Class of 2009; Philip Saponaro, Class of 2016.
GolfPass
GolfPass is a unique, monthly golf membership platform and community, where golfers can view, book, and play tee times at any of our Partner Courses while helping to drive increased revenues and to reach new, younger golfers. Frank Trofa, Class of 2011; Chris Silano, Class of 2011; Eric MacPherson and George Taskos.
Leasy
A platform that connects prospective renters with departing tenants, to solve inefficiencies in the rental market. Elliott Pires, Class of 2011.
Patient Sortal LLC
Patient Sortal LLC is a medical case management company that offers Healthcare Liaison Services to children with chronic diseases and disabilities in the Delaware, Maryland, and Pennsylvania. Kenny Eck, Class of 2018.
RiKarbon, Inc.
Producing bio-based, high-performing and safer ingredients for cosmetic manufacturers to capture more customers at a higher price. Basudeb Saha, Chemical and Biomolecular Engineering and Kumar Krautharapu.
Sage
Sage, the irrigation system that's making the world a greener place, helps green roof installers significantly reduce the cost of installations. Ariel Ramirez, Class of 2018; Dustyn Roberts, Class of 2004; Trevor Stephens, Class of 2018.
Second Chances Farm, LLC
Giving second chances by hiring and offering turn-key entrepreneurial opportunities to men and women returning from prison through the creation of indoor, vertical farms – or "plant factories" - by growing pesticide-free, fresh, local, and organic produce within low-income food deserts. Jake Voorhees, Class of 2009; Ajit George, Class of 1974; Evan Bartle; and Jon Brilliant.
SmartWind
SmartWind proposes to develop and commercialize a software to predict the annual energy production (AEP) of any wind farm, anywhere, with any number or type of turbines; SmartWind is more accurate, flexible, transparent, affordable, and faster than any other software available today. Cristina Archer of the College of Earth, Ocean, and Environment and Ahmad Vasel-Be-Hagh.
The Outdoor Learning Institute
The Outdoor Learning Institute seeks to reach administrators, pre-service and in-service teachers in order to inspire, train and equip educators in outdoor learning endeavors. Monica Shire, Cynthia Paris, Dorit Radnai-Griffin, Katie Pollock of the College of Education and Human Development.
About Horn Entrepreneurship
Horn Entrepreneurship serves as the University of Delaware's creative engine for entrepreneurship education and advancement. Built and actively supported by successful entrepreneurs and thought leaders, Horn Entrepreneurship empowers aspiring innovators and entrepreneurs as they pursue new ideas for a better world.