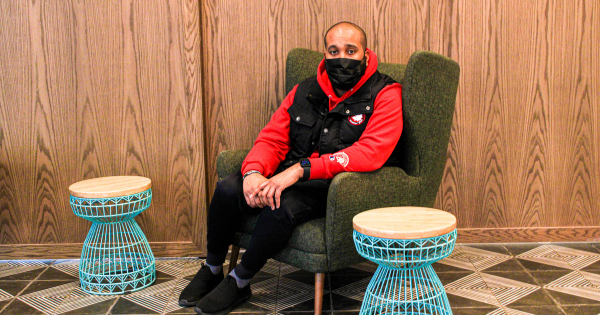 Not even five months after Jason Aviles officially opened Green Box Kitchen in Wilmington, restaurants across the nation were abruptly forced to close their doors in response to the arrival of a new and deadly virus. In the following months, Aviles strategically navigated his business through a gauntlet of otherwise earth-shattering obstacles, adapting to the demands of the pandemic.
"It's forced a lot of businesses to be stress-tested," Aviles said. "I think there's not as much room as there was before to not make smart choices… Businesses are being forced to really be lean, to be effective, to be efficient, and to make every dollar count."
However, Aviles was not hesitant to regroup and adapt when the opportunity presented itself. Aviles has often been an optimist in this sense, looking at the blessing in disguise and trusting his entrepreneurial instincts. But even on a personal level, he thoughtfully reflects back on the early months of the pandemic, a period which afforded him time with his family and newborn.
"During this time, I've been able to have a deeper level of perception as to the purpose of business, and my purpose in doing business, and what that means for me, my family, and the people that I serve," Aviles said. "When you look at Western culture, there's this natural push towards that hustler's mentality, which has its perks and its benefits. But at the same time, now we're finally starting to ask those questions: at what cost does that lifestyle come?"
Leading a purpose-driven lifestyle has always been Aviles's foremost mission, in both his personal and professional pursuits. His background in the practices of yoga, meditation, and veganism are reflected in his respective ventures: atop his non-profit projects within Wilmington Green Box, Aviles is also the CEO of mobile yoga company FLYOGI and the co-founder of Artist Ave Station, a Wilmington-based arts organization and coworking space.
The range of Aviles's projects fit within the realms of social entrepreneurship, where Aviles feels his work is most grounded. In his most recent involvement with the University of Delaware, Aviles served as a Social Entrepreneur-in-Residence as part of a partnership between the Department of Human Development and Family Sciences and Horn Entrepreneurship. Aviles last sat down to speak with Horn Entrepreneurship almost two years ago, although much has changed since.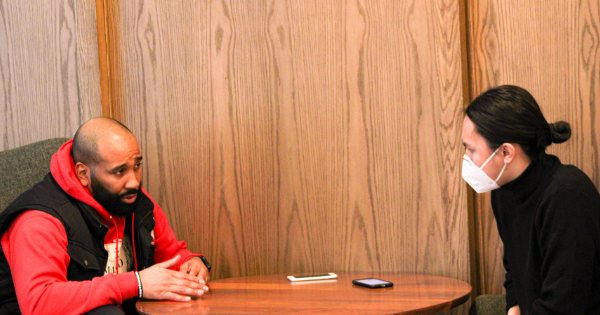 This past October, Green Box Kitchen celebrated its one year anniversary, as if to assert its place as a Wilmington staple. With origins as a non-profit, Green Box Kitchen serves a dual purpose. On one hand, the business provides training, employment, and entrepreneurial opportunities for the city's at-risk youth. Secondly, Green Box's plant-based offerings seek to address the food desert problem in parts of Wilmington which prevents many residents from accessing fresh and nutritious foods. This double investment into the local community, Aviles expressed, has rather timely been reciprocated over the past year by his loyal customer base.
"We're seeing a return from our initial investment into the community," Aviles said. "From building that connection and having that relationship with people from the community, they're now showing us that it was all worth the while. Our following has a lot to do with the success of our business."
Moreover, Aviles is also interested in the bigger picture of community, particularly in regards to sharpening social entrepreneurship as a tool with which to tackle inequities within the entrepreneurial ecosystem. Aviles has understood the equity and inclusion challenges created when Black and Brown entrepreneurs lack access to, or are deliberately excluded from, the resources, networks, and funding which are too often protected by a handful of key players. In many ways, Aviles's own ventures seek to remedy some of these challenges within the local community, although he cautions that the problem is more systemically pervasive.
"People are still feeling the effects of being blindsided by the reality of this country and the way in which it operates," Aviles said. "There are some things that are, by design, to favor and unfavor certain people. For us, we can't wait for a handout. We can't wait for assistance to come to us. We've got to be aggressive."
For Aviles, the pandemic only affirmed the central importance of community to his business philosophy. Aviles himself personally answers and responds to all social media inquiries, and goes the extra mile to maintain a finger on the pulse of his following. Now, his attentiveness to community needs has been rewarded in more ways than just Green Box's survival.
In fact, the vegan outpost has since expanded out from its single Market Street location to a second location in Philadelphia. And Aviles ultimately has a third location in the works, set to open in DECO, Wilmington's latest contemporary food hall. But in light of new growth and opportunity, Aviles's conviction in the power of health, family, and community has kept his vision of social entrepreneurship centered.
"We have to understand that it's our responsibility to do good by the people that we expect to support us," Aviles said. "That should be the standard. Social entrepreneurship shouldn't even be a thing, it should just be what we do. There should be a mission and a vision tied to what we do. There should be a social way of giving back and pouring back into the community. If we're siphoning money from it, we should be finding a way to reinvest that into the places where we're making money from... Otherwise, what happens is, you don't have inclusion."
About Horn Entrepreneurship
Horn Entrepreneurship serves as the creative engine for entrepreneurship education and advancement at the University of Delaware. Currently ranked among the best entrepreneurship programs in the US, Horn Entrepreneurship was built and is actively supported by successful entrepreneurs, empowering aspiring innovators as they pursue new ideas for a better world.