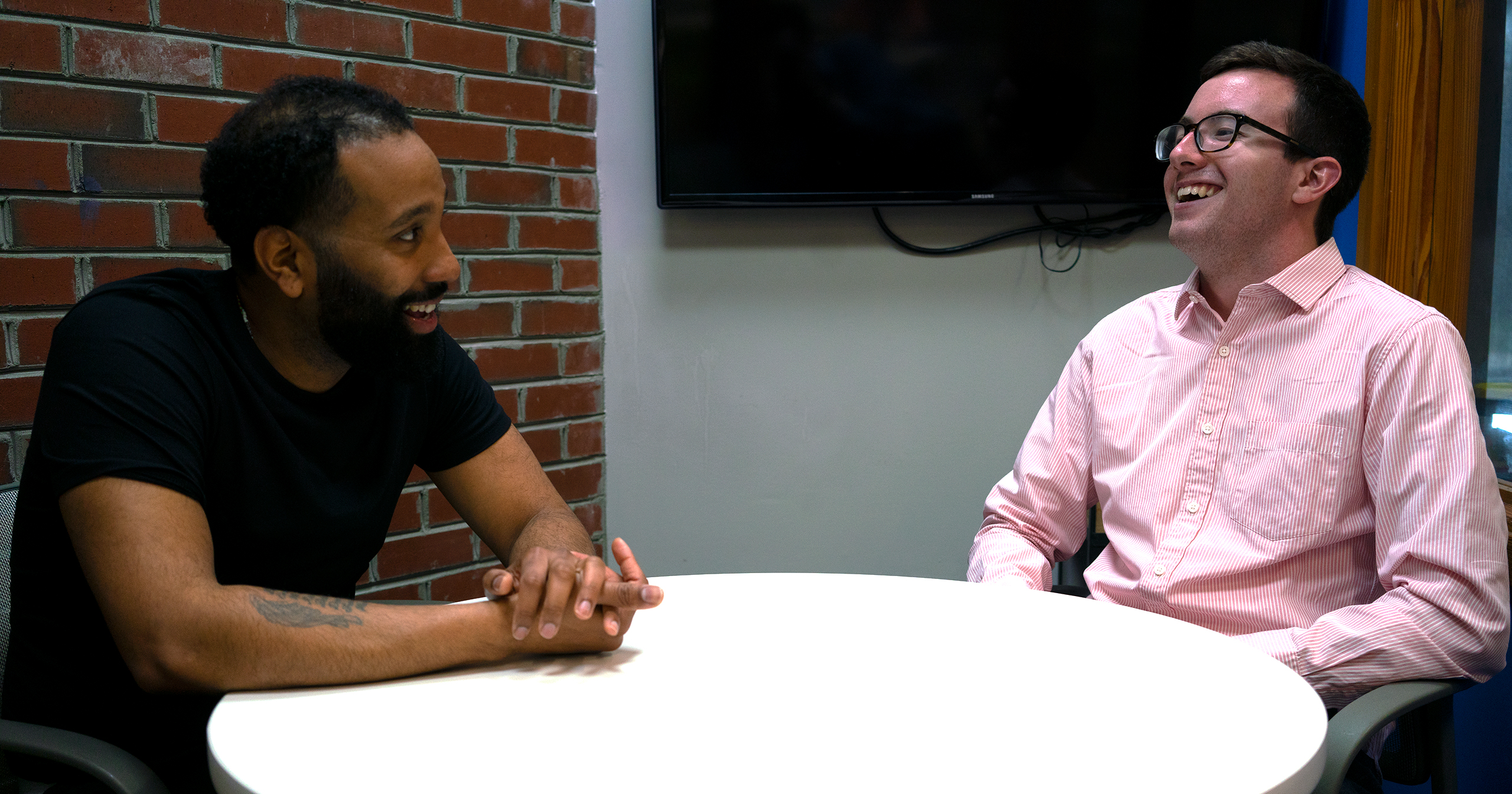 Jason Aviles, the serial social entrepreneur behind such projects as FLYOGI and Artist Ave Station, as well as Project Director of Wilmington Green Box and Executive Director of Wilmington Placemakers Inc., is the current Social Entrepreneur in Residence at University of Delaware.
The Social Entrepreneur in Residence (SEIR) program aims to provide students, faculty, staff and alumni with personal access to an experienced and respected voice in the field. Those interested in meeting with Jason can discuss their career aspirations, or find out how social entrepreneurship could help get more value out of their degree. Jason will give a final talk, available to all on campus, on April 10 from 3:30 to 4:45 p.m. in the Venture Development Center.
"I'm here to provide students with that practical knowledge from experience that Google can't really provide for them," said Jason. "I can help describe and explain what it means to be in this space. This is very personalized and it is an opportunity for students to take advantage of more what is going on around campus that they might not know about."
Jason spent years counseling youth in New York and Delaware before discovering the Maharishi University of Management. During his time at MUM, Jason was able to fully explore the power of yoga. The exercise for the mind and body had a profound effect on Jason and, after losing over 100 pounds, became the catalyst for his social venture, FLYOGI. FLYOGI aims to bring the benefits of yoga to the classroom, corporate office and beyond.
Jason didn't stop with FLYOGI. The New York native created social impact in Wilmington through initiatives like the Wilmington Greenbox, providing healthy foods and produce to residents in a food desert.
"Social entrepreneurship is about finding greater impact in your business, moving with purpose to help others," said Jason. "Sure, you can make money, but how are you providing value to others? Our actions will always impact people and it's important to stay conscious of what the effect of our actions are."
Jason believes that entrepreneurship is immensely beneficial to students trying to find their purpose or path forward.
"While you are trying to create some value with your business, simultaneously you are using that space as an opportunity to learn more about yourself," said Jason. "Entrepreneurs are constantly in a space of self-reflection. Students can use self-reflection to build a foundation for personal growth and development. As an entrepreneur, you are choosing to get into the front seat and put your hands on the wheel to figure this thing out and in doing so you'll unlock deeper parts of yourself."
The SEIR program was designed to give students, faculty, staff and alumni personal access to an expert in social entrepreneurship. Jason is available to meet on Mondays and Wednesdays until April 10. Sign up here to plan a meeting with Jason and find out how social entrepreneurship can impact you.
For further information about our current social entrepreneurship courses, programs, and activities, please contact Dr. Stephanie Raible, Assistant Professor and Faculty Director of Social Entrepreneurship at sraible@udel.edu.
About Horn Entrepreneurship
Horn Entrepreneurship serves as the University of Delaware's creative engine for entrepreneurship education and advancement. Built and actively supported by successful entrepreneurs and thought leaders, Horn Entrepreneurship empowers aspiring innovators and entrepreneurs as they pursue new ideas for a better world.