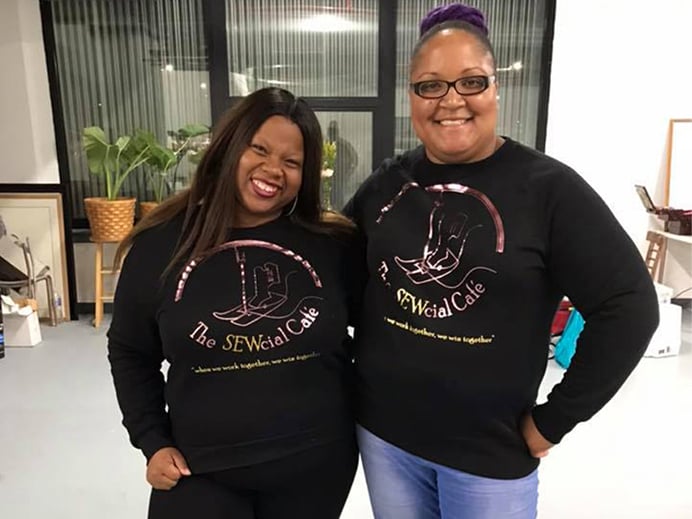 ChaCha Hudson started The SEWcial Cafe, a community sewing space for women to create, collaborate, and develop handmade products in a relaxed and inspiring environment that encourages innovation with in October 2018. Now almost a year on from launching, and ChaCha wants to bring her unique value of sewing expertise with strong community building practices to other women across the world.
ChaCha, College of Arts and Sciences, earned her M.S. in Fashion and Apparel Studies, Class of 2019. She was also a second place winner at this year's Hen Hatch Finals, the premier startup funding competition at the University of Delaware. The young fashion designer explored plus sized clothing through her master's professional project and was able to secure a grant to fund a trip to Ghana's capital city Accra, to bring her immense knowledge of sewing and fashion design to 30 students across two schools in the African country.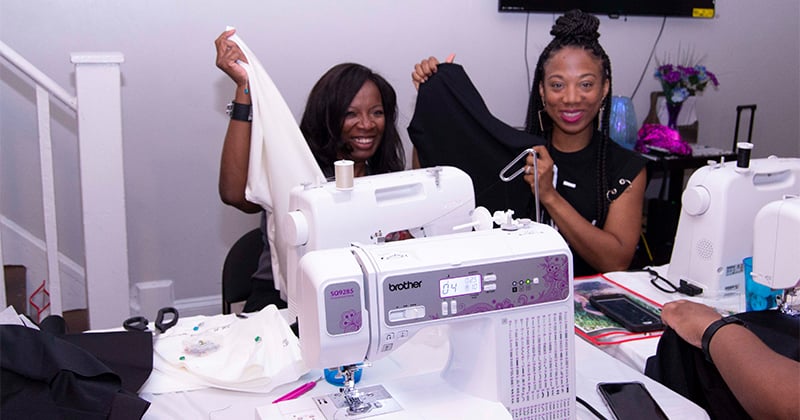 ChaCha will spend a week in Ghana teaching and connecting with local fashion students. After her trip, the new graduate will assume her role of adjunct faculty in fashion and apparel design, with three classes slated on her schedule for the fall. The young instructor will take lessons and ideas from her trip to apply to her classes in this coming semester.
"I am so excited about my trip to Ghana!" exclaimed ChaCha. "I'm looking forward to teaching fashion workshops and learning more about African apparel and textiles, which brings a unique element to my typical sewing. I plan to use this experience to develop new ideas for future design research on campus at the University of Delaware."
Though ChaCha is pursuing teaching along with running The SEWcial Cafe, the founder is also considering the value and feasibility of opening another SEWcial Cafe space for women in Wilmington. Judging on how the first half of ChaCha's 2019 went, it would be a wise bet for that space to be in the very near future.
About Horn Entrepreneurship
Horn Entrepreneurship serves as the University of Delaware's creative engine for entrepreneurship education and advancement. Built and actively supported by successful entrepreneurs and thought leaders, Horn Entrepreneurship empowers aspiring innovators and entrepreneurs as they pursue new ideas for a better world.