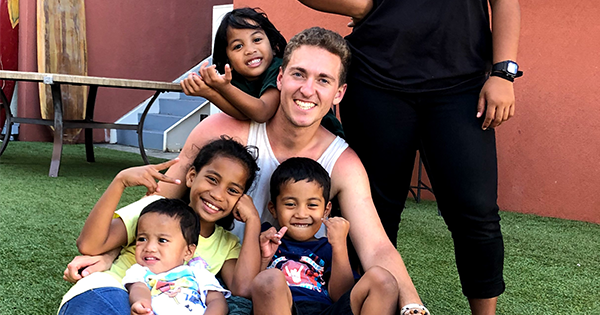 This past winter, Nico Repollé flew out to Urbana, InterVarsity's global leadership conference in Saint Louis, Missouri, on a mission to build his faith, relationships and potentially secure a summer internship. Now the Entrepreneurship major, Class of 2021, has traveled to Hawaii and Fiji and served as a mentor to young adults and teenagers, finding his purpose along the way to help bring social impact change to communities around him.
"I really want to be in the social impact space," explained Nico. "After working with the high school kids in Hawaii and Fiji, I want to focus on working with youth, because the impact you can have is so tangible and evident in their growth and change."
At the InterVarsity conference, Nico met with Surfing the Nations, a nonprofit dedicated to mentoring and repairing less fortunate communities through surfing and other adventurous means. After meeting with a few employees at the conference, Nico knew he aligned with their goals and values; but, the Hawaii trip cost more than $6,000, so Nico had to make use of his means to capitalize on the opportunity.
A conversation with a fellow surfer friend introduced Nico to balance boards, a way to practice surfing without needing water, something the two Delaware native surfers would salivate over. The balance boards available online were priced around $200, so Nico decided to start making his own and selling them for less than half of what others were charging.
"The balance boards were just to help me fundraise for the trip," shared Nico. "I started building them with my brothers and playing with designs. A plain board would run for $75 and custom artwork would add a bit more." All told, Nico sold 15 boards, and combined with some other hard work doing photography, custom artwork, fundraising, and applying for scholarships and grants, the young entrepreneur had the money to afford Hawaii.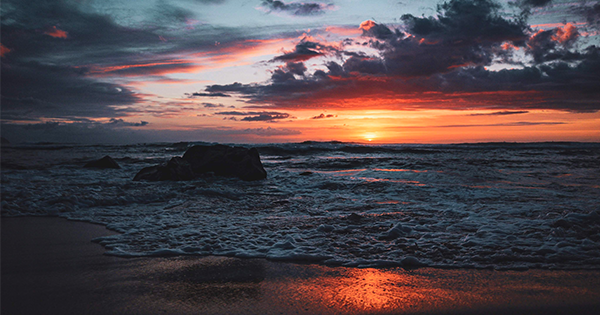 Nico flew out to the Hawaiian Islands to stay at the apartment owned by Surfing the Nations and shared a cramped living space with 14 others. "It was really hard to live with so many people but we bonded very quickly, it was such a meaningful experience," said Nico. "It was so cool to build deep meaningful relationships with these guys. They had come from all over the world and each had such unique stories to tell, I really learned a lot from them."
Nico began his day bright and early with a quiet mindfulness hour, a flexible hour that participants could use for meditation or prayer. Character and leadership development workshops would follow, and once the lessons were over, the group would head into town to practice what they learned by interacting with the island locals.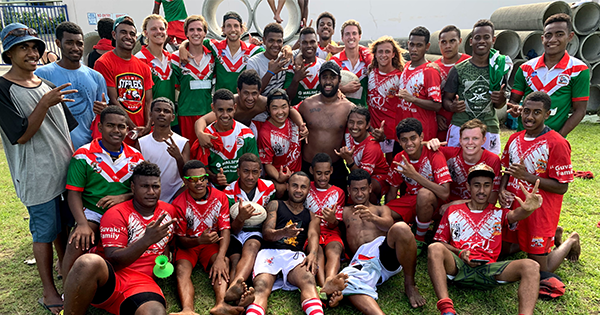 "The leadership workshops were very interesting and helped me to realize that, 'I don't know better, I know differently'; I learned that as a leader you need to be willing to listen to those around you and implement what they say. You can't assume that you always have the right answers. This starts with leading by example and we implemented this by walking up and down the streets of the city, talking with the homeless people and the high schoolers about what they see and how they feel. We would continue those relationships throughout the summer through mentoring, food distributions, and other community engagement activities."
Of course, there had to be some time for surfing as well. Dubbed the Dawn Patrol, Nico and his roommates would wake up around 3 a.m. to get dressed and ride down to the beach to catch some waves before the day's commitments.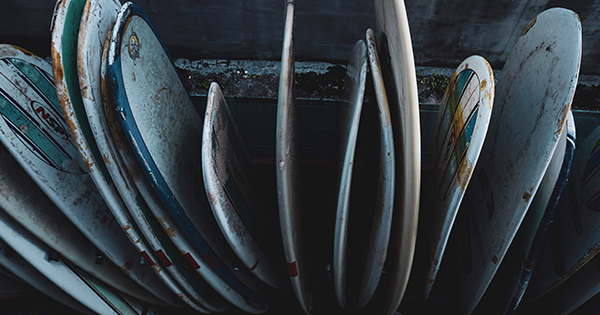 "We would surf as the sun rose on the crystal clear, smooth water," said Nico. "The summer is the calm season and waves were still about four or five feet tall. The beach is sandy but as soon as you enter the water it's all reef; I got a new cut every time I went in."
Aside from surfing, leadership workshops, and investing in the local Hawaiian community, the group also did an outreach program to the Fijian Islands for three weeks with the goal to build relationships and empower the local community. Nico created a variety of cross-cultural experiences that allowed the team and the Fijians to live, learn and play together which led to further impact, mentorship and guidance.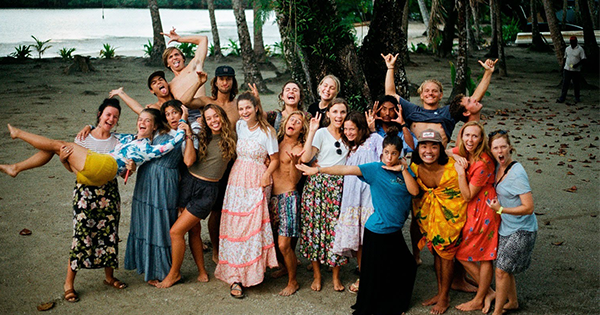 "Mentoring the students and working with the families has really opened my eyes to a new side of life," shared Nico. "It puts things in perspective and I really want to continue helping others through hard situations."
Nico maximizes adventure so people can explore the places around them and the places inside them. He is entering his junior year and is looking for new ways to provide social impact in communities around him. If you're interested in finding new ways to discover passion and provide value like Nico, email hornprogram@udel.edu to set up a welcome session to find out which Horn Entrepreneurship programs are right for you!
About Horn Entrepreneurship
Horn Entrepreneurship serves as the University of Delaware's creative engine for entrepreneurship education and advancement. Built and actively supported by successful entrepreneurs and thought leaders, Horn Entrepreneurship empowers aspiring innovators and entrepreneurs as they pursue new ideas for a better world.