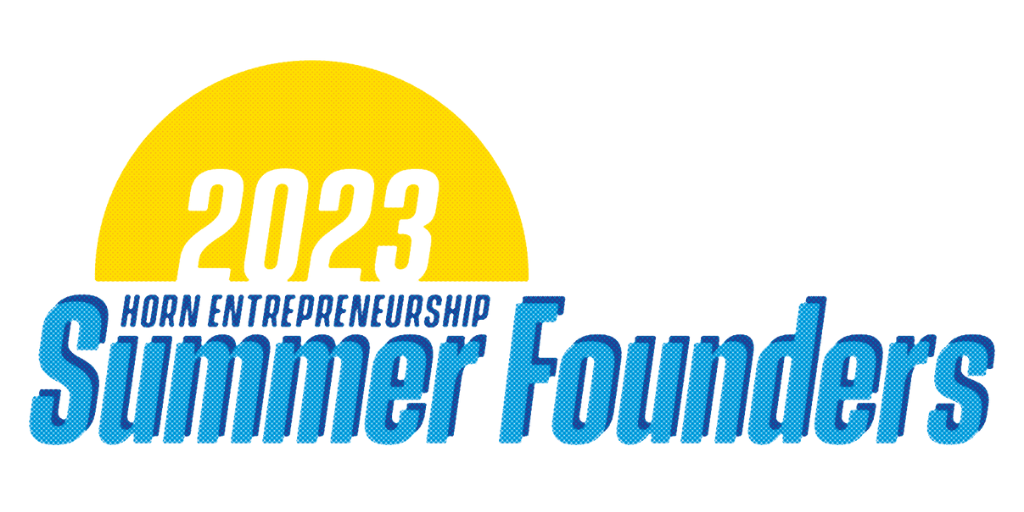 From fitness and fashion to education and automotives, this year's cohort of Summer Founders is driving innovation forward during Horn Entrepreneurship's intensive 12-week pre-accelerator program. These student founders will be working to validate their startup models, seek customer validation, and meet with expert alumni and community partners in related fields through weekly mentoring and advisory sessions. Now in its 8th year, the
Summer Founders
program provides students with early-stage startups the opportunity to work on their ventures and receive a stipend, mentorship and education sessions.
The eight students selected for this program represent three colleges and five departments from across the university.
Introducing the 2023 Summer Founders:
AllOne
Ahmad Hazzaa, marketing major, Class of 2023
AllOne is a marketing agency specializing in developing and implementing effective marketing strategies for small and medium-sized businesses.
Full-Time Fit
Heather Stroili, entrepreneurship major, Class of 2023
Full-Time Fit is addressing the challenge of staying fit and healthy while working full-time.
Miss Boulevard
Samantha McGhee, entrepreneurship major and fashion management minor, Class of 2025
Miss Boulevard is a loungewear brand that has a focus on mental health, self-care, and community. Through apparel collaborations, Miss Boulevard works to give back to charitable organizations that stand for a good cause.
OBEnaturelle
Lauren Roberts, entrepreneurship major, Class of 2026
OBEnaturelle
is a company that facilitates community and team building by providing terrarium-making kits for virtual and in-person events.
Relief
Emilie Delaye, entrepreneurship major, Class of 2024
Relief is a platform and service that aims to relieve the logistical burdens women with chronic illness experience when seeking diagnosis and treatment.
Saviour-Organization
Saviour Anyagri, MBA, Class of 2025
Saviour-Organization is a nonprofit organization with the vision to help provide educational and developmental opportunities to children in low-resource settings. The focus currently is Garu, Ghana, with the goal of expanding into other regions.
Tom's Refurb, LLC
Thomas Stauffer, entrepreneurship major, Class of 2024
Tom's Refurb, LLC, is an online automotive content brand featuring stories and videos on social media and a growing merchandise website.
About Horn Entrepreneurship
Horn Entrepreneurship
serves as the creative engine for entrepreneurship education and advancement at the University of Delaware. Currently ranked among the best entrepreneurship programs in the US, Horn Entrepreneurship was built and is actively supported by successful entrepreneurs, empowering aspiring innovators as they pursue new ideas for a better world.