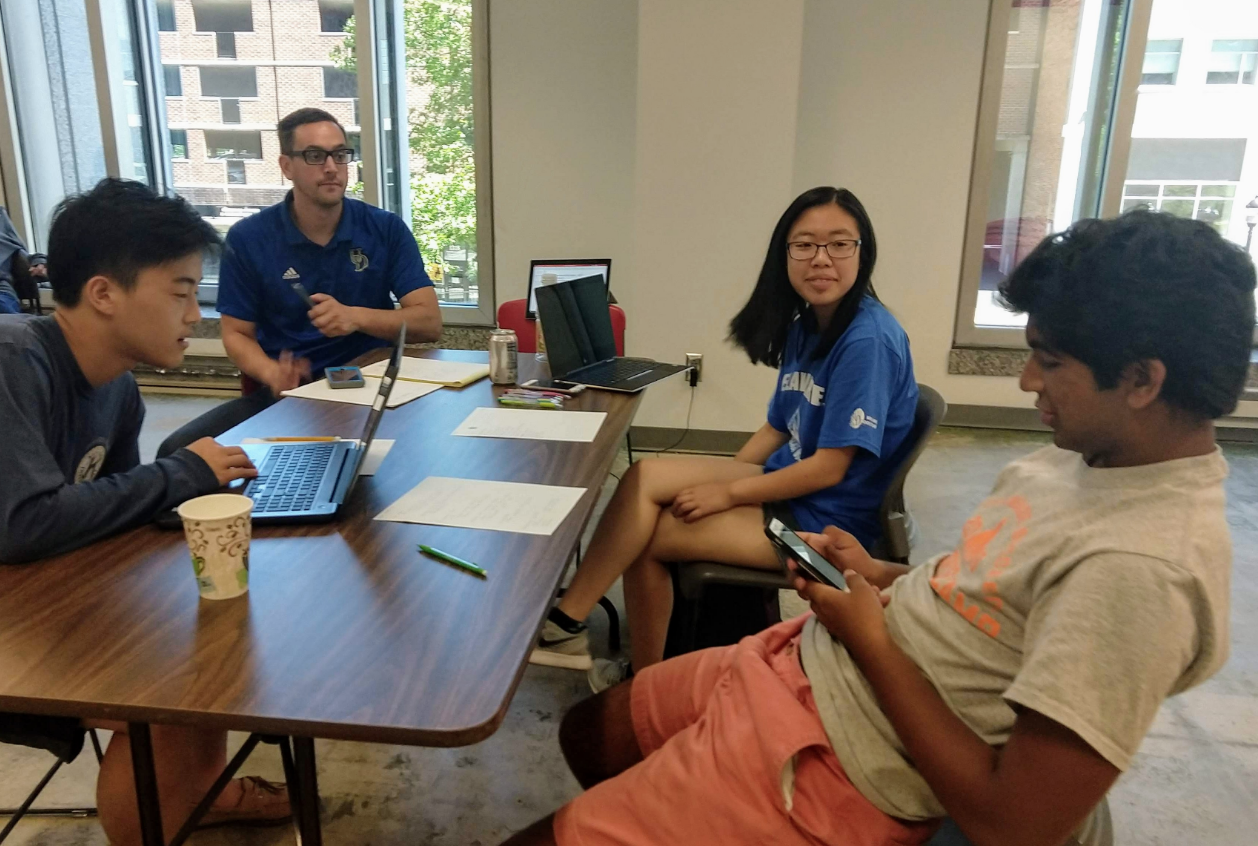 While the UD community enjoys the summer weather and a quiet campus, only to be interrupted by the constant construction on Main Street, the Horn Entrepreneurship community has been busy making waves outside of Newark. We have gathered up a host of stories about what our amazing and active community members have been up to, creating growth and positive change wherever they are.
The Promising Future of Wearable Tech and More
Kelsey Kosinski, a member of the Summer Founders 2019 cohort, was inspired to help those with disabilities find better fitting clothing. Check out what Kelsey learned and created in the lab as well as the future of wearable tech on STAR Campus.
WilminGo Returns!
WilminGo, a taxi golf cart that services the Market Street area in Wilmington, was started by two Horn Entrepreneurship students, Andrew Cercena and Matthew Lombardi. Find out what WilminGo is up to this summer.
The In-Depth Story Behind 360VR Technology
360VR Technology, a Hen Hatch 2019 finalist founded by Sury Gupta and James Massaquoi, helps develop 3D models of public buildings to aid first responders in their emergency planning. The promising venture has had a long path to success but now looks poised to be a key innovator for years to come. Check out the in-depth story on Sury and James.
Teaching Entrepreneurship to Elementary Students
Nat Measley, a Horn Entrepreneurship professor, is working with Summer Collab to teach entrepreneurial skills to young elementary students participating in Tyler's Camp. The Horn Entrepreneurship professor is joined by a handful of UD and high school students, and hopes to adapt the curriculum designed for young adults to be more applicable to the younger audience. Learn more about youth entrepreneurial education.
Diamond Challenge Student Publishes Book
Miracle Olatunji, a past Diamond Challenge participant, is set to release her first book, Purpose: How to Live and Lead with Impact. The young Northeastern University student founded OpportuniMe to create positive impact in her community in Wilmington and now hopes to spread her message even further. Learn more about Miracle and her book.
About Horn Entrepreneurship
Horn Entrepreneurship serves as the University of Delaware's creative engine for entrepreneurship education and advancement. Built and actively supported by successful entrepreneurs and thought leaders, Horn Entrepreneurship empowers aspiring innovators and entrepreneurs as they pursue new ideas for a better world.