"Entrepreneurship is truly a test of consistency in toughness, relentlessness, motivation and the ability to look at any obstacle that lies ahead with the courage to tackle it and conquer it no matter how ominous it may appear." - Blake Armentano, founder of Oh-So Cycle
Editor's Note:
Entrepreneurship major Blake Armentano's cycling studio opened just a couple weeks before it was put on hold as the news of COVID-19 started to creep in. Along with many other businesses in Newark and the country at large, Blake has felt a huge hit because of the early motivation and adrenaline that has been put on hold. Since his initial launch on March 1, Blake has been welcoming new members left and right. Being on a college campus has been a huge plus for Blake. He shared with us on our recent tour of the studio that college students have been his biggest market, with the hopes of expanding his community to welcome more residents of Newark.
To adjust to the sudden changes of our current environment, Blake is now offering virtual memberships. He will be delivering bikes to residents within a 20-mile radius of the studio, and in addition will be offering live virtual spin classes! For more information, head over to the Oh-So Cycle Instagram or you can email blake@ohsocycle.com.
To hear more about Blake's story, keep reading below!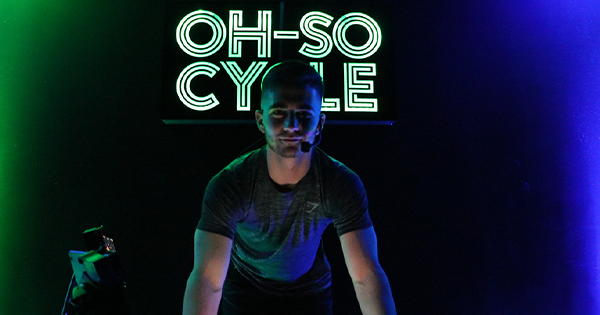 Oh-So Cycle Pivots and Continues to Spin
by Blake Armentano
I am going to tell you a story of a series of events that has built me up to be an unbeatable force, as any person can do with one single tactic: passionate consistency. It has been my dream, since as early as I can remember, to be an entrepreneur. I have always wanted to own my own business and be able to grow as a person and make a change. For seven years I was on a search for not so much a business to start, but my true passion. I was looking for something that truly made me feel a sense of accomplishment, something that made me feel real and something that lifted me up over the hardships that come with day-to-day life as humans.
After seven years, I found it - community. I define community as being a part of something that feels true and surrounding yourself with like-minded people that lift you up. Recently, as a junior entrepreneurship major at the University of Delaware, I opened up an indoor cycling studio called Oh-So Cycle on South Main Street. I was lucky enough to combine my two passions, entrepreneurship and fitness, into a business. After fourteen months of endless hard work, I was able to launch the business on March 1. My goal with Oh-So Cycle has always been to create a community of like-minded individuals to better ourselves both physically and mentally through cycling. My passion is not only indoor cycling, my passion is community.
The field of health and fitness, both physically and mentally, is something that will never die. It is powerful and it is important. And, best of all, it truly brings people together. Once I found this option and had the ability to form a community of people that I can truly feel one with and feel as if I'm a part of something, I quickly became incredibly motivated about opening a spin studio. I knew it would be tough, but I had no idea what would lie ahead.
For fourteen months of endless battle, hardship, getting knocked down constantly and consistently, all I did was keep moving. I stayed focused, stayed inside the calculation, and continued to trust myself throughout the process. To make a long story short, my indoor spinning studio, Oh-So Cycle, finally opened against all odds. Suddenly, life became incredibly real and it felt like the future turned into the present within the blink of an eye. All of the work, stress, joy, hardship, wins, losses and passions came together. Waking up every morning being able to grow and operate my own business, forming a larger and larger community of people day after day, has been more fulfilling than I ever could have imagined.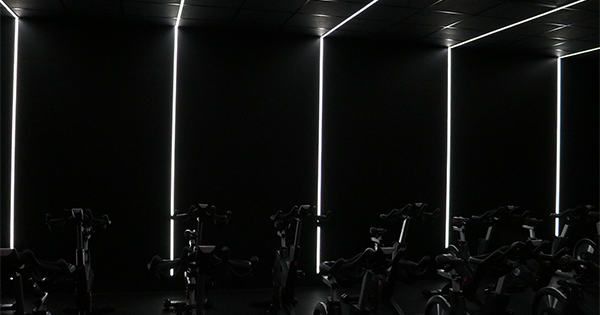 Just as things started to come together and I began to get my head above the water that I have been treading for fourteen months, I was hit with another obstacle - the pandemic that impacted each and every one of us: Coronavirus. Am I used to being hit with obstacles? Yes, of course. But this time, it was an outside force - something that I truly did not have control over or could have anticipated. Unfortunately, it forced me to temporarily close Oh-So Cycle, leaving me in shock. Everything I've waited for for seven years and worked for for fourteen months finally came to fruition, then was taken away in only fourteen days. Some may look at this as just another opportunity to give up. However, others like myself look at it as a way to get better, stronger, and even more prepared than I otherwise could have been.
While I realize that many are affected by this pandemic in much tougher ways than myself, I view it as another opportunity. It is an obstacle I can rise above and overcome because each time I do that, I rise above to a new level. My focus now goes towards our community of people we have already brought together. These are stressful times for many, so being able to utilize our social networking resources to keep everyone engaged, interested and healthy is incredibly beneficial for Oh-So Cycle, as well as the community as a whole. From the start, the number one word I have used to describe Oh-So Cycle is "Human." Oh-So Cycle is NOT here to just make a dollar. Our goal is to make relationships with each and every one of our riders. We have always wanted Oh-So Cycle to feel like an escape from everyday stresses, a place to go to have fun, laugh, and better ourselves both physically and mentally. Now, let's come together and get through this as one. Who's with me?
Lemonade Recipe
Combine 1 lemon Nuun tablet with a half-cup of lemonade.
Garnish it with some fresh fruit.
Being motivated to continue a healthy lifestyle at home could be tough; in which case pour your lemonade in your favorite athletic water bottle and get after it just as you would if you were back in the gym, on your team, or anywhere else you feel the most motivated.
About Horn Entrepreneurship
Horn Entrepreneurship serves as the creative engine for entrepreneurship education and advancement at the University of Delaware. Currently ranked among the best entrepreneurship programs in the US, Horn Entrepreneurship was built and is actively supported by successful entrepreneurs, empowering aspiring innovators as they pursue new ideas for a better world.