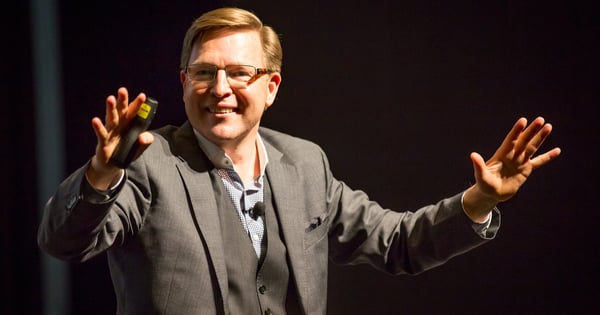 The University of Delaware's Horn Entrepreneurship has announced the winner of the 2017 Siegfried Award for Entrepreneurial Leadership, business leader and author Verne Harnish.
Harnish is founder of the world-renowned Entrepreneurs' Organization (EO).
With more than 12,000 members worldwide, and chaired for fifteen years EO's premiere CEO program, the "Birthing of Giants" held at MIT, is a program he still teaches today.
Harnish is an expert in growing companies. He writes a syndicated column, "Growth Guy" and is a columnist for Fortune magazine. He's the author of the bestselling books, Mastering the Rockefeller Habits and Scaling Up, which won the 2015 International Book Award for Best General Business book.
"The award selection criteria focus on recognizing anyone who has made outstanding contributions to the understanding and practice of entrepreneurial leadership, which might include entrepreneurs, educators or consultants," said Dan Freeman, founding director of Horn Entrepreneurship.
Horn Entrepreneurship's Siegfried Award in Entrepreneurial Leadership was established by Robert L. Siegfried, CEO and founder of The Siegfried Group and chair of the advisory board for UD's Alfred Lerner College of Business and Economics.
Harnish was selected to receive the award by a committee consisting of five entrepreneurs and three university professors. Freeman and Siegfried co-chaired the selection committee.
Harnish will receive the award, which includes a $10,000 honorarium, during a private celebration on Wednesday, Nov. 1.
About Horn Entrepreneurship
Horn Entrepreneurship ignites imaginations and empowers world changers through educational offerings that emphasize experiential learning, evidence-based entrepreneurship and active engagement with entrepreneurs and other members of the broader entrepreneurial ecosystem. Through participation in Horn Entrepreneurship offerings, students gain the knowledge, skills, personal capacities, experiences, connections and access to resources needed to successfully manifest innovation and thrive in the rapidly changing world.
About The Siegfried Group LLP
The Siegfried Group LLP (Siegfried) is a leading, national CPA firm that helps executives with effective leadership and successful execution, through leadership advisory and talent delivery services, to better ensure that clients are "Doing the Right Things, Right."