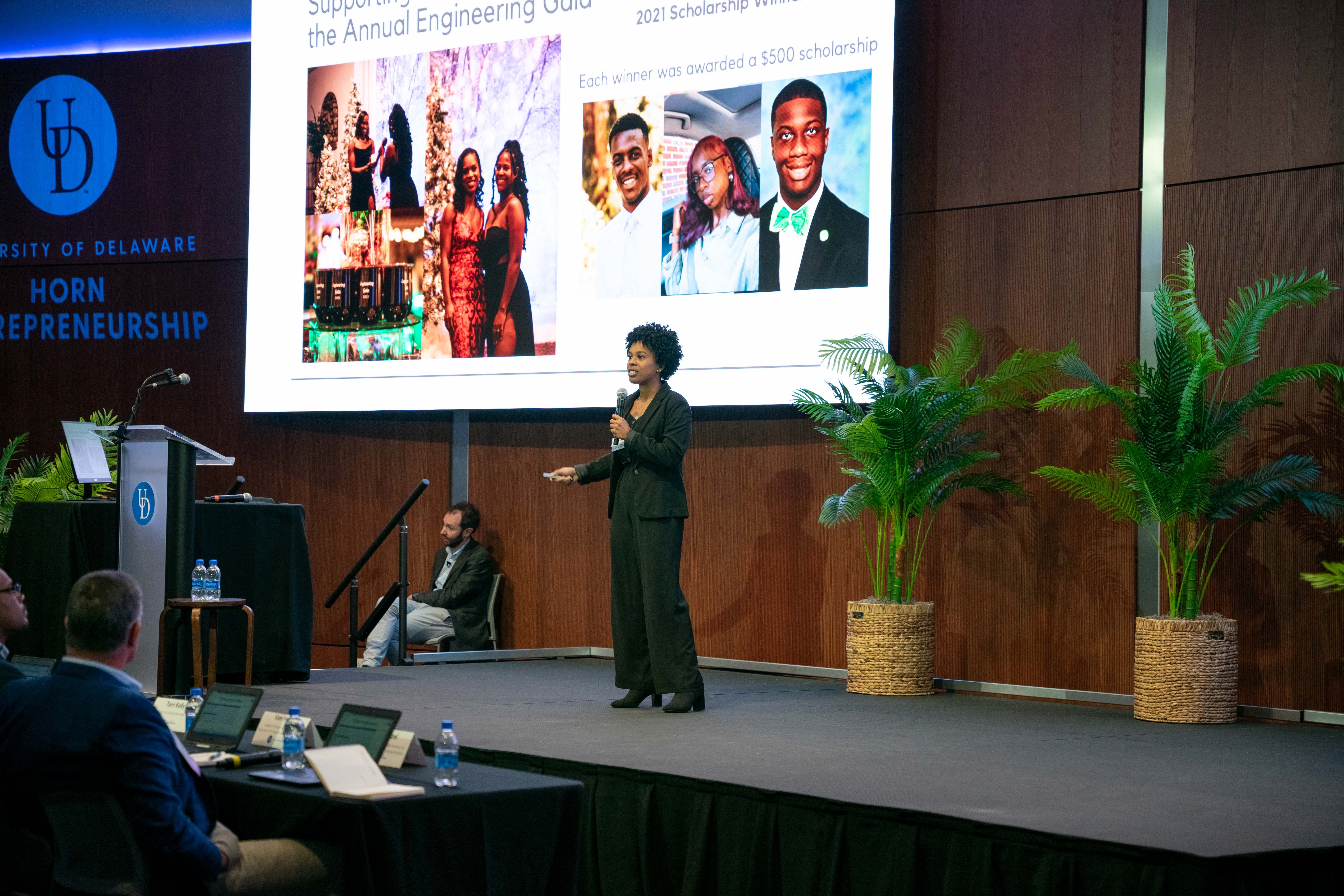 When it comes to nurturing the entrepreneurial spirit, few programs can rival Horn Entrepreneurship's prestigious startup funding competition known as Hen Hatch. For years, Hen Hatch has been the launchpad for countless innovative ideas and fledgling businesses, transforming them into thriving ventures. With the Hen Hatch application period open from now until September 20th, if you're a UD student with entrepreneurial aspirations, here's why you should consider applying for this remarkable opportunity.
Access to Funding: Hen Hatch is not just any startup competition; it's a chance to secure real funding for your venture. With substantial prizes at stake, including startup funding awards and in-kind business services totaling over $50,000, Hen Hatch provides a financial boost that can turn your business concept into a reality.
Mentorship and Networking: Beyond the monetary rewards, Hen Hatch offers invaluable mentorship and networking opportunities. Everyone who applies to Hen Hatch receives feedback and guidance from seasoned entrepreneurs and industry experts, helping them refine their business models and strategies. Additionally, the competition provides exposure to a wide network of alumni and community members that lead to a treasure trove of connections and advice that can aid your startup journey for years to come.
Validation and Growth: Hen Hatch isn't just about winning; it's also about validation and growth. The application and pitching process itself forces you to refine your business model, articulate your vision clearly, and receive constructive feedback. Even if you don't win, you'll emerge from the experience with a stronger, more polished startup concept and the skills to navigate the competitive world of entrepreneurship.
In conclusion, Hen Hatch is a golden opportunity for University of Delaware students to turn their startup dreams into reality. With access to funding, mentorship, and a supportive network, there's no better platform to kickstart your entrepreneurial journey. Don't hesitate – apply for Hen Hatch, and take that exciting next step toward building the business of your dreams. Your startup adventure awaits!
Apply now and make your mark on the entrepreneurial landscape!
About Horn Entrepreneurship
Horn Entrepreneurship serves as the creative engine for entrepreneurship education and advancement at the University of Delaware. Currently ranked among the best entrepreneurship programs in the US, Horn Entrepreneurship was built and is actively supported by successful entrepreneurs, empowering aspiring innovators as they pursue new ideas for a better world.