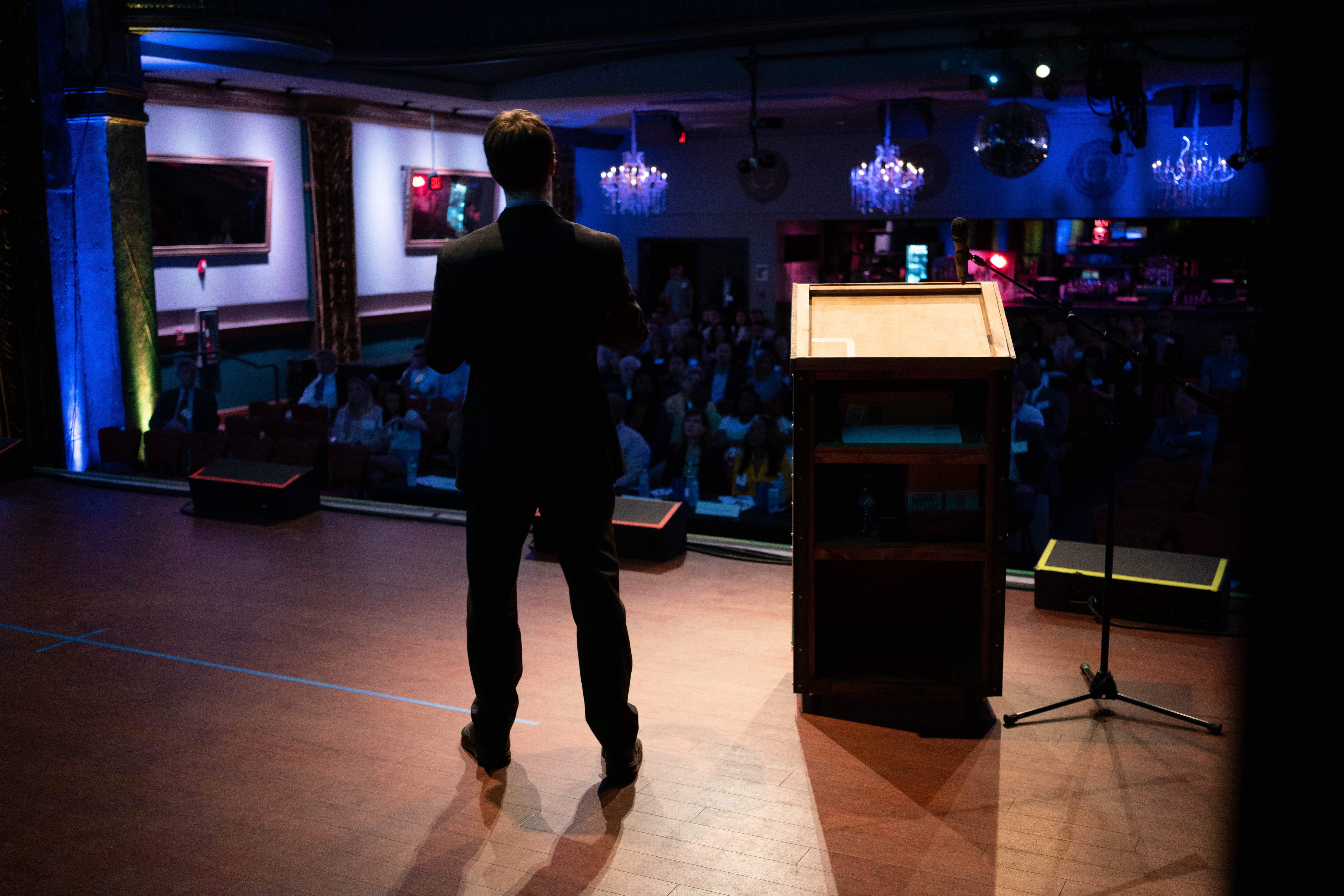 The University of Delaware's premier startup venture funding competition is now in its fifth year. Hen Hatch is accepting submissions for its 2020 edition of the annual event through February 16, 2020. Horn Entrepreneurship invites all students, faculty, staff, and alumni to apply.
Hen Hatch provides three finalists from each track with funding, finding the most promising startup ventures using three rounds of evaluations. The process all begins with a concept submission, followed by a semi-final pitch round, and finally, the final pitch, where finalists will present their pitch in front of a live audience at Chase on the Riverfront in Wilmington, Delaware on May 7, 2020.
Along with the chance to win startup funding, Hen Hatch participants have the opportunity to have their submissions assessed by an expert panel of judges and receive beneficial feedback to help improve their opportunity. Past finalists who have benefitted from the Hen Hatch experience include thriving startups 360VR Technology, Wilminvest, and Carvertise.
Sury Gupta, Co-founder of 360VR Technology, had nothing but praise for Hen Hatch.
"Hen Hatch gave us a lot of validation for our business. We had entered and pitched in a lot of pitch competitions before Hen Hatch without any success, and after completely changing our business model midway through the process, ending with a satisfying result really brought down our stress and anxiety about whether our idea was good enough. We met a lot of great people, and the competition gave us a lot of confidence and resources to move forward."
Hen Hatch separates applicants into two tracks:
Track one is open to at least half-time undergraduate and graduate students from any UD degree program currently enrolled.
Track two is open to UD alumni, and current or retired faculty and staff.
Timeline:
Feb. 16, registration/submission deadline, register here
March 20, student team semifinal round
March 27, alumni, faculty and staff semifinal round
May 7, Hen Hatch, at Chase Center on the Riverfront, Wilmington, Delaware.
Questions about Hen Hatch can be emailed to hornprogram@udel.edu or refer to the guidelines.
About Horn Entrepreneurship

Horn Entrepreneurship serves as the University of Delaware's creative engine for entrepreneurship education and advancement. Built and actively supported by successful entrepreneurs and thought leaders, Horn Entrepreneurship empowers aspiring innovators and entrepreneurs as they pursue new ideas for a better world.