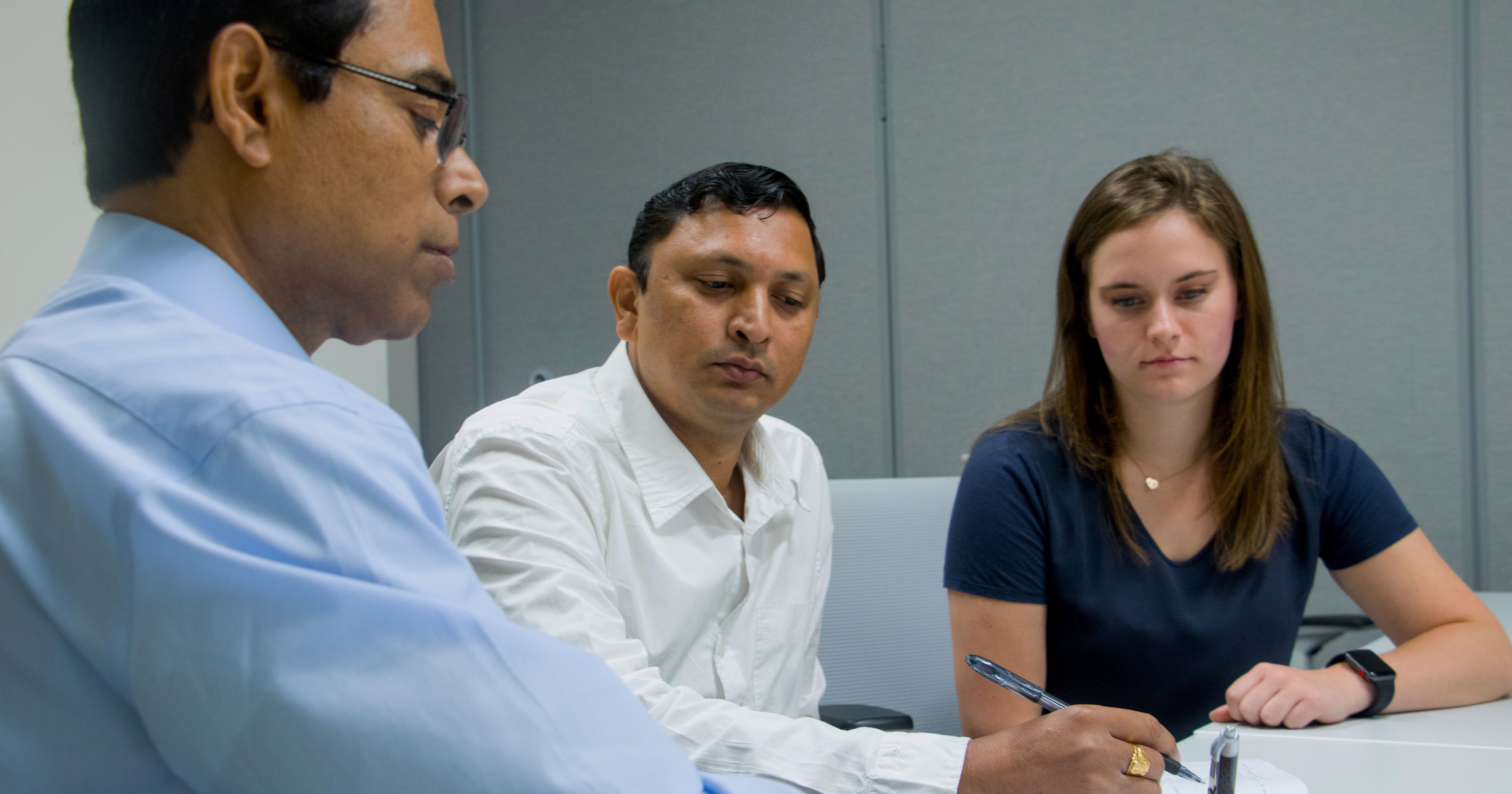 Hawaii Governor David Ige recently signed a bill into law banning sunscreens that include ingredients harmful to coral reef development. RiKarbon, a sustainable startup making waves at University of Delaware, is exploring eco-friendly alternatives to harmful ingredients in cosmetic and skin care products to provide a greener option for lotion consumers. RiKarbon will be presenting at the Tech Innovation Showcase on Oct. 4.
"We're trying to disrupt the industry with renewable, high value and high performance products," said founder Basudeb Saha. "Originally, we didn't know what applications we wanted to target but now we have narrowed down to the cosmetics industry."
The focus on the cosmetics industry is borne out of the abundance of harmful ingredients included in popular skin lotions and sunscreens. Though the ingredients improve the sun protection benefits of the lotions, the sunscreen washes off of users while in the water, creating pollution and damaging the juvenile forms of coral reefs.
"We don't read any of the information around these products," said Saha. "We're all ignorant to what's actually inside them, even though we make it a point to use sunscreen when we go to the beach and other places. If we can use our product to replace the harmful oils, we can help the environment and serve the consumer."
The promise of RiKarbon and its diverse product offering potential, including in machinery and industrial applications, has put it on a fast track of growth and the eco-friendly startup aims to secure lab and office space on UD Star Campus.
"We have now hired two employees," said Saha about the growth of the venture in the past few months. "We are scaling up the product and sending out samples for testing to better understand its specifications. We are also working to get the product in the hands of consumers to test its application for personal care use."
RiKarbon will participate in the I-Corps Teams program, a National Science Foundation offering designed to aid technologies with commercialization potential, in the new year. The program focuses on the entrepreneurial aspect of bringing a new product to market, like customer discovery interviews and problem validation, in the hopes of aiding the process to commercialization.
Rikarbon will present at the inaugural Tech Innovation Showcase on Oct. 4 at the Perkins Student Center in the Rodney Room. Sign up for the Tech Innovation Showcase to view some of the most exciting new developments coming out of the University of Delaware.
About Horn Entrepreneurship
Horn Entrepreneurship serves as the University of Delaware's creative engine for entrepreneurship education and advancement. Built and actively supported by successful entrepreneurs and thought leaders, Horn Entrepreneurship empowers aspiring innovators and entrepreneurs as they pursue new ideas for a better world.