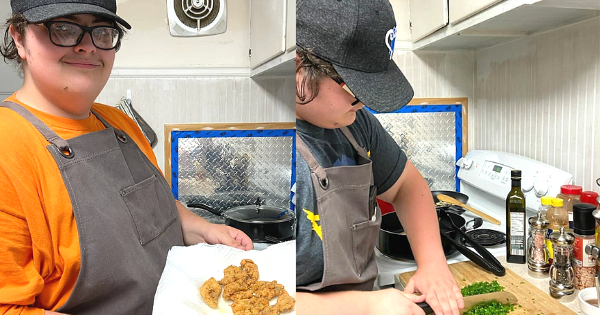 As an aspiring entrepreneur from Wilmington, Delaware, Mike Shumate is no stranger to stepping outside of his comfort zone. Over the course of his time in the Associates in Arts Program, Shumate has quickly made a name for himself through his engagement across a number of Horn Entrepreneurship's programs and competitions.
"I knew I was interested in entrepreneurship before I knew what entrepreneurship really was," Shumate said. "I just didn't realize, until I started taking classes, that that was something that I was able to really do."
Since entering the University of Delaware, Shumate has competed and participated in Horn's Pitch Parties, Hen Hatch, VentureOn, Summer Founders, and First Founders Accelerator with Garry Johnson. His entrepreneurial interests have spanned everything from the realms of video game design and mental health, to food service and the culinary arts.
Some of his recent projects, such as Keyhole Games in 2019 and Mental Health Gym in 2020, sought to address mental health and mental health education through an approach centered around gaming.
"Entrepreneurship to me is about creating something to help others," Shumate said. "Whenever you're making a business, whether you're selling a product or service, you're doing so to try to help others alleviate a problem. For me that was mental health."
Shumate has been immersed in entrepreneurship education since high school, where he studied entrepreneurship as a career pathway. During this same time he also competed in Horn Entrepreneurship's Diamond Challenge and participated in a program called Network for Teaching Entrepreneurship (NFTE), through which Shumate was first introduced to Horn and the entrepreneurship classes offered at the UD.
"That [entrepreneurship] class kind of set me up for wanting to go into the Horn program," Shumate said. "I knew, after taking that class, that I had to go here, I had to meet all these people, and I had to pursue education here because this is what I really wanted to do."
Shumate's formative experiences studying entrepreneurship early on led to his continued and committed engagement in entrepreneurship programs in college. As a Wilmington resident, Shumate would frequently make the trek from the city to UD's Newark campus just to participate in Horn activities.
And while being in the Associates in Arts Program presented some limitations to engaging with the full scope of Horn's on-campus offerings, Shumate did not let these challenges and feelings of self-doubt restrict his ability and ambition to become a successful entrepreneurship student. When Shumate snagged first place and a $750 cash prize at Horn's 2019 Fall Pitch Party, the experience reaffirmed his confidence in his own abilities.
"[It was] probably the most nervous I've been pitching," Shumate said. "I didn't think I was at the level to pitch amongst all these college students who were already in the program. It really set a bar for me."
But even aside from his successes in pitching, Shumate expressed his philosophy that the experience of simply stepping out of your comfort zone has value outside of the win-or-lose mentality. He described how trying new things, staying true to yourself, and learning from failure may be even more important in the long-term view of one's own entrepreneurial journey.
"One of the things that we talk a lot about in entrepreneurship is not being afraid of failing, and I feel like I'm really taking that in stride more," Shumate said. "I feel like the word failing always has this negative connotation to it, and a lot of what the Horn program is trying to do is redefine what we think failing is… I won a lot of pitch competitions in high school. But I think my journey as an entrepreneur would've been better if I failed some of those, because I would've learned more."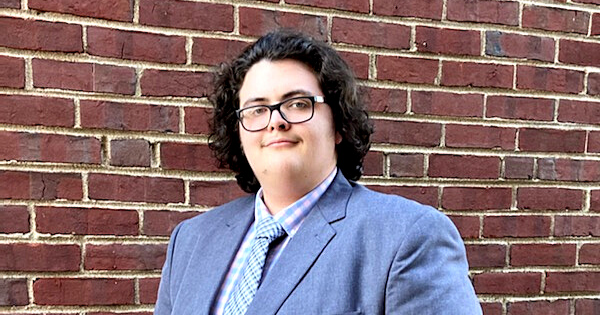 Most recently, Shumate has been pivoting his business ideas and reassessing his approach to the problems and solutions which he is most passionate about, and a large part of this has involved a shift into the food service industry.
"I'm starting something from having all this knowledge that I've gained from entrepreneurship classes, through high school, and the Horn program," Shumate said. "And now I get to pursue something that I think I'll be really passionate about and do really well at, potentially."
In many ways, things are already looking up for Shumate's foray into the culinary space. He has been involved in Bon Appétit's months-long Favorite Chef Cooking Competition, where he has been making his way through the semifinal rounds and showcasing dishes that can go head-to-head with those of industry professionals.
In fact, Shumate's hands-on approach and self-made drive rings true across both his entrepreneurial and culinary journeys. He ultimately hopes to one day merge the two worlds with a food service venture, perhaps a food truck, Shumate said.
"It's something I'm enjoying a lot, probably more so than I've ever really enjoyed projects I've worked on before," Shumate said. "I have a lot of ideas and dreams that come along with it, but I'm not really sure… If I did win this competition, I would probably start with a food truck to really test out the waters when it comes to food service."
About Horn Entrepreneurship
Horn Entrepreneurship serves as the creative engine for entrepreneurship education and advancement at the University of Delaware. Currently ranked among the best entrepreneurship programs in the US, Horn Entrepreneurship was built and is actively supported by successful entrepreneurs, empowering aspiring innovators as they pursue new ideas for a better world.