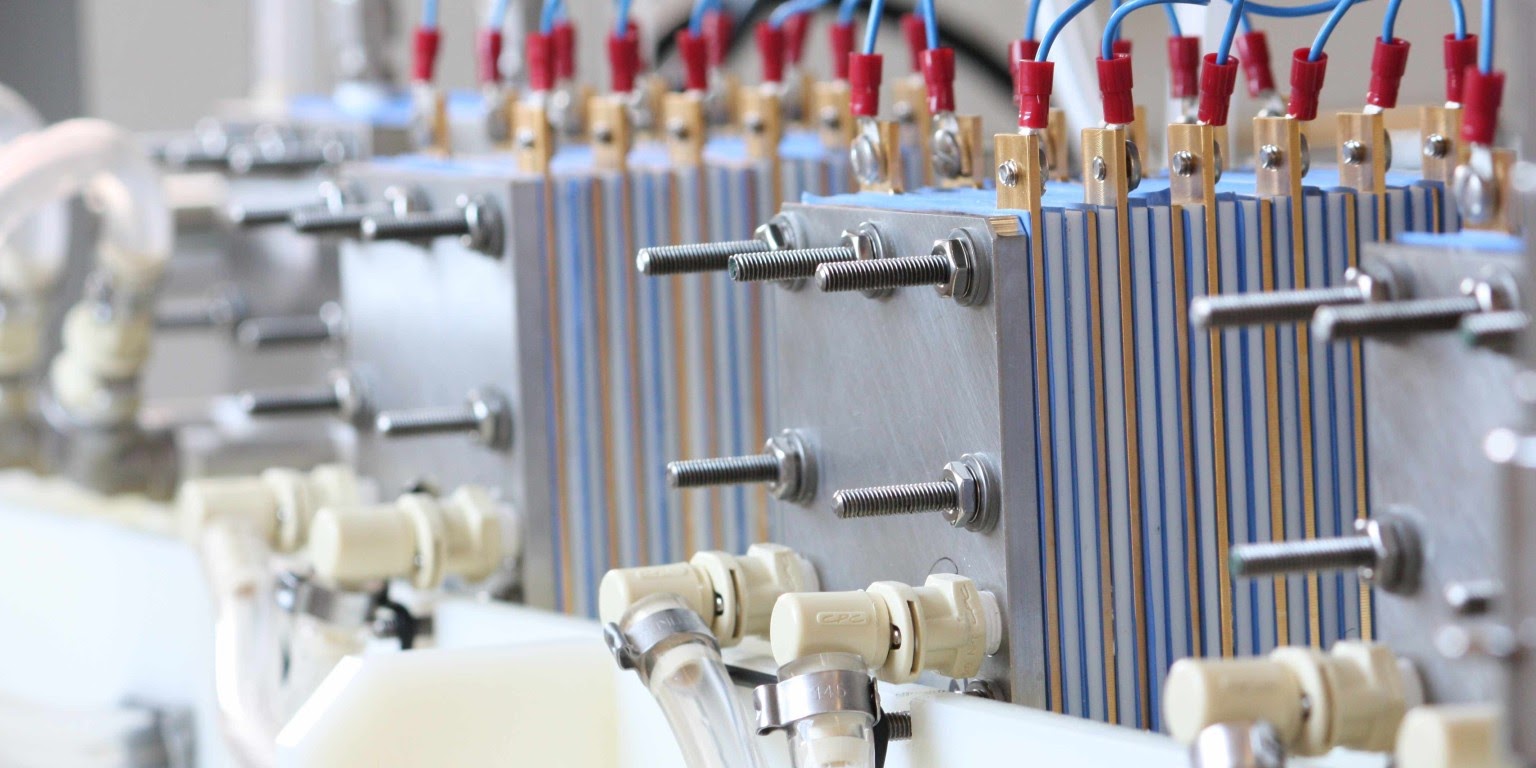 The University of Delaware is proud to foster a community that supports the development of eco-friendly and sustainable businesses that work towards protecting the environment we live in. Numerous environmental startups and businesses have stemmed from the work of UD students, alumni, staff and faculty. Some have went on to establish themselves as widely respected organizations, while others are only just beginning to create an impact.
We are grateful to the amazing men and women that spend their precious time and resources striving to not only better themselves, but also the space around them. On this year's Earth Day, Horn Entrepreneurship would like to thank and highlight a few of UD's most sustainable innovators and encourage them to continue to change the world for the better.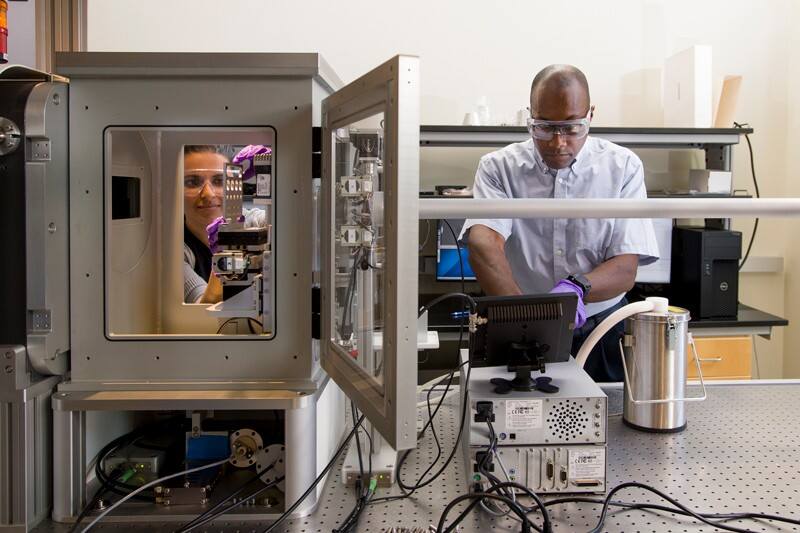 Lignolix, is a startup company co-founded by Thomas H. Epps, III, the Allan & Myra Ferguson Distinguished Chair of Chemical & Biomolecular Engineering at UD, and PhD. candidate Robert O'Dea. The company uses new methods to make sustainable chemicals and materials from renewable biomass.
After years of research, Epps and his team at UD found a breakthrough in 2019 with the discovery of a new way to break down lignin, a major component of plants and trees that paper manufacturers typically discard, without the dangerous and expensive conditions previously used.
By using discarded plant-based substances to create its chemicals and materials, Lignolix encourages a move away from non-renewable, petroleum-based inputs in favor of a more eco-friendly approach. In 2020, only a year after the company's conception, Lignolix was awarded a Delaware EDGE grant; given an honorable mention in Technical.ly's RealLIST Startups; and was a finalist in Emerging Enterprise Center's "Swim with the Sharks" pitch competition.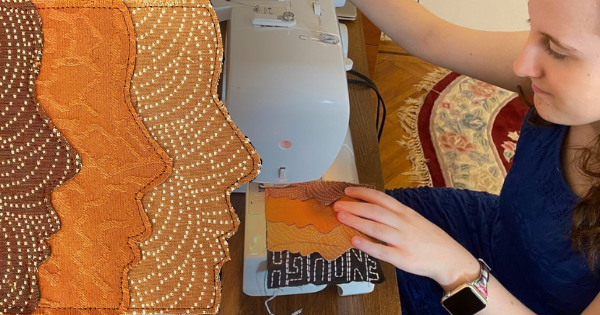 Founded by UD seniors Sierra RyanWallick and Michelle Yatvitskiy in the spring of 2020, UP Cycle Design uses a closed loop up-cycling process to create new fabric from discarded clothing, which they then use to make new products to sell to seamstresses and designers.
The two co-founders came up with the venture after identifying a problem in the mass amounts of waste produced by discarded clothing ending up in landfills. After its founding in the spring, RyanWallick and Yatvitskiy took the startup through Horn Entrepreneurship's Summer Founders pre-accelerator and were able to find the resources, funding and connections they needed to grow their impact.
By sourcing textile waste from factories as well as utilizing plastic bags to make stickers, UP Cycle Design has diverted over 115 pounds of fabric and 86 plastic bags from landfills. The startup also looks to spread the practice of sustainable design in their community, creating initiatives to train others.
Since last fall, UP Cycle Design has graduated two cohorts of students from LevelUP, a community program in partnership with The Warehouse that is dedicated to educating teens in Wilmington about sustainable design and entrepreneurship.
Their work in education and sustainability has started to turn heads, garnering them 2nd place in UD's Make it Happen Challenge as well as a spot on Technical.ly's RealLIST Startups. Across the board, UP Cycle Design can be seen working passionately to increase sustainability in a wasteful world.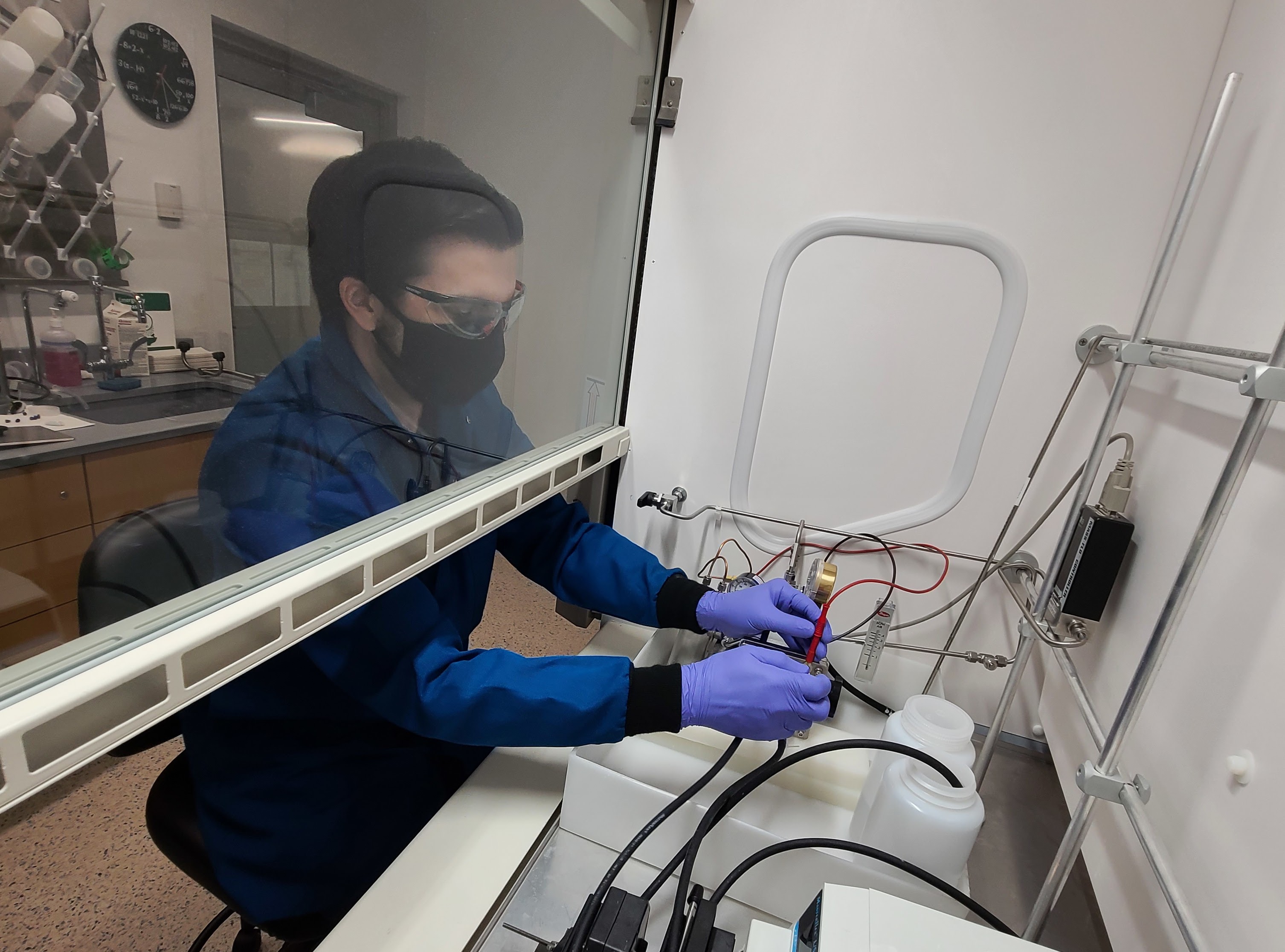 UD faculty members Dr. Gregory S. Hutchings and Professor Feng Jiao co-founded Lectrolyst in 2018, offering a method of using greenhouse gas emissions combined with cheap, renewable energy to create high value chemical products.
Producing any chemical product generates carbon dioxide emissions, resulting in massive amounts of carbon dioxide waste being sent out into the atmosphere, intensifying the continually worsening climate crisis. Lectrolyst provides a solution to this issue, creating chemicals using carbon dioxide waste converted to carbon monoxide through green production equipment. Utilizing a carbon-negative process, the company provides needed chemicals in today's society while simultaneously reducing the amount of carbon dioxide waste in our environment.
Lectrolyst recently received new funding by way of Small Business Innovation Research (SBIR) support from the Department of Energy's Advanced Research Projects Agency (ARPA-E), using it to expand to a larger laboratory at the Delaware Innovation Space and to continue the development of their technology. As they push to improve their new, emission-friendly platform for synthesizing chemicals, Lectrolyst shows potential to completely change the way essential materials are created.
To learn more about the important sustainability work being done at Horn and UD, check out these other teams dedicated to saving the earth: https://horn.udel.edu/saving-the-earth-with-entrepreneurs
About Horn Entrepreneurship
Horn Entrepreneurship serves as the creative engine for entrepreneurship education and advancement at the University of Delaware. Currently ranked among the best entrepreneurship programs in the US, Horn Entrepreneurship was built and is actively supported by successful entrepreneurs, empowering aspiring innovators as they pursue new ideas for a better world.