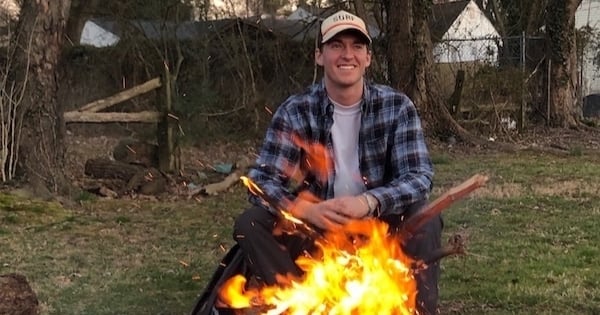 When Covid-19 began to expose the gaping holes in the structures and systems of the world, entrepreneurship major Nico Repollé was presented with a unique opportunity to begin the work to build a more just and equitable society.
"Many felt lost living in complete uncertainty and it seemed as though the people we once looked up to for leadership and guidance were just as lost as we were," Repollé said. "Something needed to change."
It was around this time when Repollé first got involved in Fireside, a non-profit workshop program which seeks to hold ongoing space for young people to "awaken their own healing, reimagine society, and further collective liberation," as Repollé himself described.
Repollé recognized that, as the future leaders of the world, young people felt a deep calling to be agents of change; a desire for a sense of purpose that was only reinforced by concurrent national reckonings with Covid-19, economic instability, and, underscoring it all, racism and social justice issues.
The overwhelming nature of the predicament, however, left many students not knowing where to start. On top of that, due to Covid-19, many students had been removed or displaced from the communities and social structures which for so long they had been dependent on.
Fireside, Repollé described, offered a starting point for many young people by empowering them with the space to both check in on themselves and begin uniting together to advance a shared vision for a brighter future. The result is a community that facilitates both healing and action.
"What would it look like if we valued the human being over the human 'doing?'" Repollé said. "That's a big topic and theme that comes up. Rather than affirming people in the actions and things they produce, how can we support people in being confident in who they are, and from there making the change?"
The initiative is a product of a collaboration between two larger organizations known as Dual School and Social Contract. Prior to the pandemic, Repollé served as a Dual School mentor and built a close relationship with director Zack Jones, a fellow Horn alumni. It wasn't until this past summer, when he recognized the value and potential of Fireside, that Repollé took up a responsibility as the co-director for the program alongside fellow co-director Mackenzie Roller.
Since his involvement in the program, Repollé has worked with over 200 participants over the program's various workshops, with people from 17 different states and 8 different countries.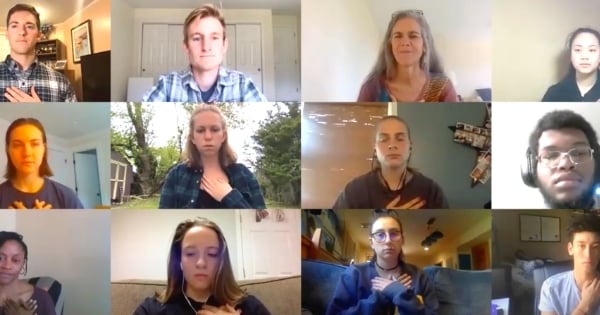 One of the program's workshop series, The Fireside Chats, features 3 separate workshops over the course of a week. The series, which centers around cultivating both collective and individual growth, is structured to facilitate a process of introspection, collaboration, and unification to ultimately arrive at key ways to pursue social change that put inherent human value at the forefront. The conversations involved in this process, Repollé described, can be both vulnerable and profound.
"One of the biggest things I learned while facilitating these spaces was about what it means to hold space for others and what it means to slow down and really listen," Repollé said. "So often in workshops and in group discussions, there's an agenda, there's a step-by-step plan. But this was very much a beautiful co-creation between the facilitator and the group, which was really awesome."
For many young people, this holistic style of education arrived as a unique and refreshing approach to learning that diverged from the styles of traditional school systems, Repollé described. One aspect of this is that students became active leaders in the conversation rather than passive participants – no longer were they simply receiving a lesson, but their collective and individual experiences formed the groundwork for imagination, self-discovery, and social action.
Repollé believes that, for himself and Fireside participants, this approach has been effective in achieving learning and empowerment in the truest sense.
"Every part about it puts the student first," Repollé said. "The student's were the ones in charge, they were the ones leading the discussion, they were the ones contributing. And my role was just to hold the space and be a facilitator of the dialogue."
Repollé has continued his work with Fireside since returning to his studies for the fall semester, now serving on a leadership collective board for the organization which is now in the hands of a full time director. And although he has had a history of community building, Repollé reflected on the experience with gratitude. Despite being in the midst of uncertain and turbulent times, he has been able to see the organization grow all while getting to experiment and learn in a new environment.
"It wasn't just a fun project that grew and then died, but it's continuing to grow," Repollé said. "I feel like, being a senior entrepreneurship major, this was an incredible way to implement my learnings in real life and gain personal and professional lessons that will last me a lifetime."
About Horn Entrepreneurship
Horn Entrepreneurship serves as the creative engine for entrepreneurship education and advancement at the University of Delaware. Currently ranked among the best entrepreneurship programs in the US, Horn Entrepreneurship was built and is actively supported by successful entrepreneurs, empowering aspiring innovators as they pursue new ideas for a better world.