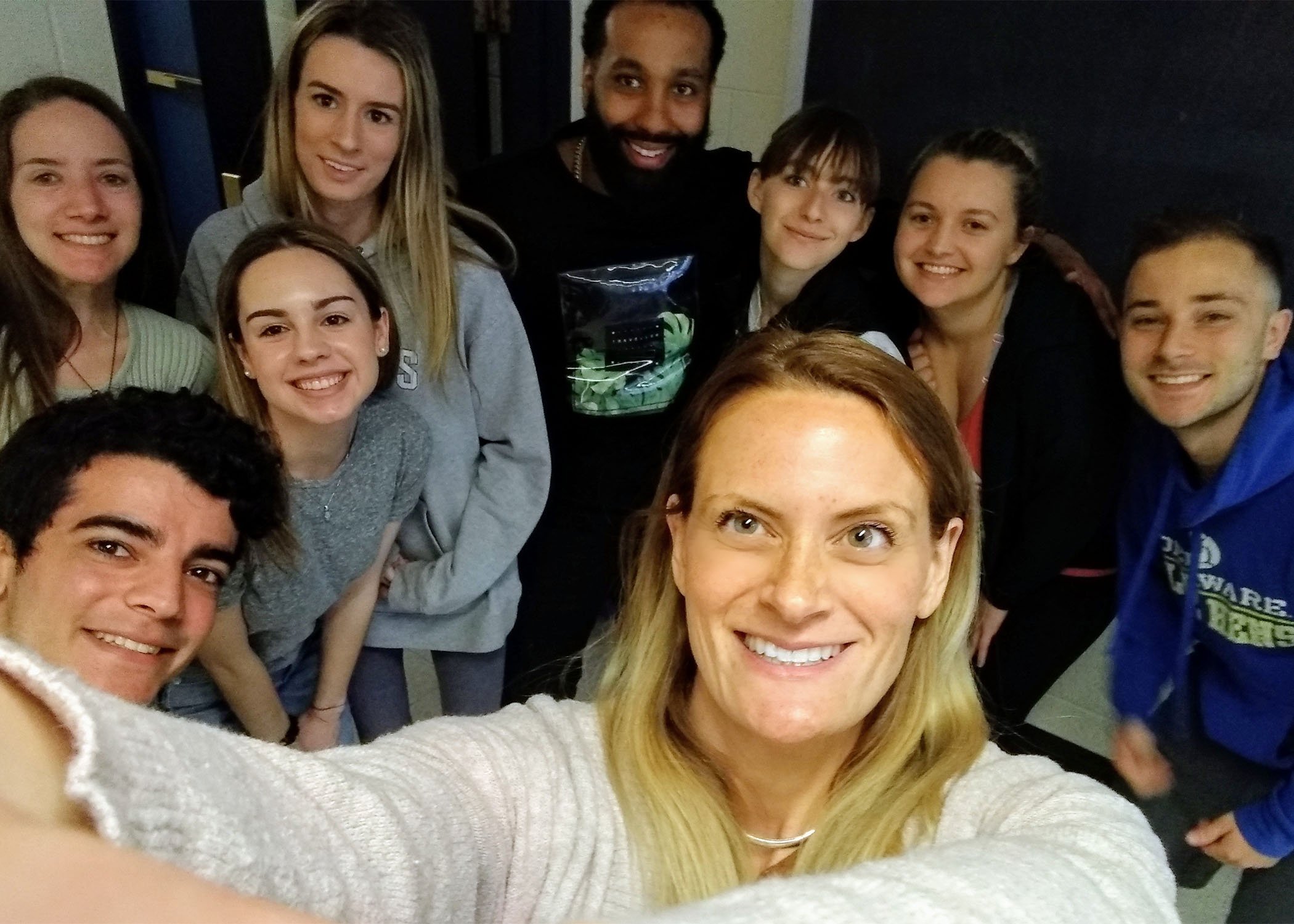 Social Innovation & Entrepreneurship, which is offered through the College of Education and Human Development, is a concentration in entrepreneurship that focuses on finding entrepreneurial solutions to social, cultural, and environmental issues. This certificate offers an individualized educational experience for passionate students and teaches them how to utilize entrepreneurial methods in order to take initiative and change their communities. In order to get a better understanding of Social Innovation & Entrepreneurship, I spoke with Magdalene Bramlett, a senior Global Enterprise Management major, about her experience in the certificate program and what social entrepreneurship means to her.
---
Why did the Social Innovation & Entrepreneurship program appeal to you as a Global Enterprise Management major?
The Global Enterprise Management Major allows students to tailor their degree towards their interest. So, each student focuses on different courses (besides four core classes) and has a unique approach. My interest is to work for the public sector or a think tank. I want to be able to tackle issues at the policy level. Social entrepreneurship goes hand in hand with focusing on societal aspects of the economy. I was also introduced to the certificate in one of my electives (Intro to Entrepreneurship) during my senior year. Luckily, I was able to add the certificate to my degree.
Has social entrepreneurship changed the way you approach your major studies or given you a different perspective of your studies?
Some of the issues discussed in social entrepreneurship are areas that I learned about in other classes. For example, in my comparative political science class, we studied inequality, specifically wealthy inequality, as well as capitalism as the major cause. I integrate materials I learned about in social entrepreneurship in other classes and look at all areas of the business world from a different perspective.
Which course in the social entrepreneurship program did you enjoy the most and why?
The course I enjoyed the most was ENTR464 - Social Entrepreneurship in Practice. I was able to work with a non-profit organization that allowed me to accompany them on a trip to Uganda. Unfortunately, my trip portion is postponed due to the current situation and I was not able to go in March as planned. Also, I enjoyed the books that we read during the semester and the following discussions about the readings with my peers and the teacher. I appreciated the small group setting which allowed each person to share thoughts more in depth.
Which course do you feel you gained the most knowledge or insight from and why?
I gained the most knowledge from ENTR 420 - Social Entrepreneurship. The course explains the concept of social entrepreneurship and provides excellent background on small and rather unknown start-ups. The material was very accessible and insightful. We learned about historical change-makers as well as future social entrepreneurs, and could see the similarities and differences in their approaches. The additional topics discussed in class were engaging and interesting. I learned frameworks and key elements that will help me to become a change-maker myself.
How will you apply what you've learned in social entrepreneurship to your career, studies, or life going forward?
I will continue supporting the non-profit organization I intern with beyond my studies. Furthermore, I will continue my academic pursuits in this area and I am constantly looking for opportunities to expand my knowledge beyond what I've learned already. I gained significant awareness of issues and will focus on the impactful organizations that address my values.
Was there anything that surprised you about social entrepreneurship?
I was surprised that social entrepreneurship is not as well-known as other areas of study (within entrepreneurship) despite the necessity of sustainable changes in today's era.
Lastly, would you recommend the social entrepreneurship program to other students?
I would highly recommend the program because it makes you well-rounded and opens your eyes to global issues at the micro-level.
---
Horn Entrepreneurship offers seven entrepreneurial focused certificates that can help expand students knowledge of entrepreneurship, as well as how to apply entrepreneurial thinking to a wide variety of fields.
Each certificate is a collaboration between Horn Entrepreneurship and one of the seven colleges at the University of Delaware. These certificates offer students the opportunity to enhance their creativity, problem-solving abilities, leadership skills, and much more. Current certificate members offer nothing but praise for the program, and many cite this brief introduction to entrepreneurship as a wonderful starting point for any student who may be interested in business or innovation. To learn more about the certificates offered, check out our introductory article.
These certificate programs only require students to take nine to ten credits in order to reach completion, and many of the current certificate program members have emphasized how manageable and beneficial the certificate program has been for them. They stress how empowering an entrepreneurial education can be, and note that entrepreneurship has evolved their understanding of their other studies as well.
Social Innovation & Entrepreneurship offers a unique approach to social issues and can have educational applications to many different fields of study. If you have an interest in creating change in your community or in society, you'll find yourself right at home in the Social Innovation & Entrepreneurship program. If you have any interest in joining the Social Entrepreneurship certificate program, check out more information here. Horn also offers a Social Entrepreneurship minor for those interested.
About Horn Entrepreneurship
Horn Entrepreneurship serves as the creative engine for entrepreneurship education and advancement at the University of Delaware. Currently ranked among the best entrepreneurship programs in the US, Horn Entrepreneurship was built and is actively supported by successful entrepreneurs, empowering aspiring innovators as they pursue new ideas for a better world.