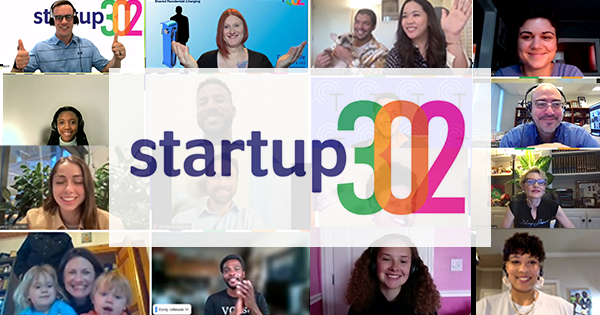 Three UD-affiliated startups won big at the 2022 Startup302, Delaware's premier funding competition for technology-enabled startups led by underrepresented founders.
Carbon Reform
,
Resonate Forward
, and
Omnipotential Energy
won a combined prize of $112,500.
This year's Startup302 competition attracted 125 startups from Delaware, the Philadelphia region, the United States and countries including Canada, Brazil, Colombia, Italy, Nigeria, Uganda and Bangladesh. These teams competed for a prize pool totaling $170,000.
"The three UD-affiliated teams have made sig
nificant progress in developing their business models, gaining traction with potential customers, and even influencing the creation of new legislation to drive positive outcomes." Mike Rinkunas
,
Associate Director, Commercialization Programs.
---
Congratulations go to the following: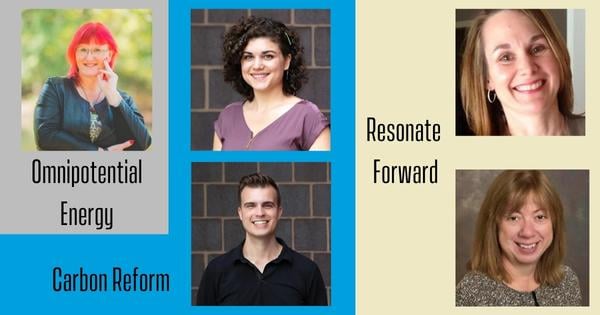 The Winners of the Startup 302 Competition
Carbon Reform
CO-Founder and CEO: Jo Norris
Carbon Reform is a venture that captures the CO2 in buildings. They proposed the Carbon Capsule which is a modular carbon capture device that retrofits into a commercial or regular ventilation system. Carbon Reform won first place for the Blue Hen award and first place for the Chem Tech award, winning $38,750.
Resonate Forward
CEO: Theresa Litherland
CSO: Ingrid Pretzer-Aboff
Resonate Forward is an organization that is working on developing technology to help people with Parkinson's disease. Resonate Forward was founded in 2017 and won first place for Life Sciences and Second place for the Blue Hen award, winning $51,250. Resonate Forward also received 440k in funding in 2019 from the Michael J. Fox Foundation to help develop their technology.
OmniPotential Energy
Founder: Cora Castle
OmniPotential Energy is addressing the issue of mass adoption of electric vehicles not having a place to charge overnight. Cora Castle, UD alumni and CEO of OmniPotential Energy, is addressing this issue through a curbside residential EV charging accessible to anyone. This device can be installed anywhere which means no tearing up the property to install this charging station. Omni Potential won second place for Open Innovation and third place for the Blue Hen Award, winning $22,500.
Mike Rinkunas has a familiarity with the three winners associated with Horn Entrepreneurship
"[These startups] have successfully leveraged programs, resources, and mentorship opportunities available through Horn Entrepreneurship, Delaware Innovation Space, Division of Small Business, SBDC, DESCA, and other members of our growing innovation ecosystem – these efforts were greatly appreciated and rewarded by the Startup302 judges," said Mike Rinkunas.
Proof of Concept
One of the programs that helped Resonate Forward is the Blue Hen Proof of Concept. The Blue Hen Proof of Concept is a program at Horn that gives entrepreneurs the necessary resources to prototype a new technology. These resources are mentors, financial support and market exposure. Market exposure is used to develop a business model or a way to make money from the technology and explain the value of your product to customers. This program takes applications regularly so if you are interested and want to learn more about The Blue Hen Proof of Concept please visit the website.
NeoFest 2023
Planning is already underway for the 2023 Startup competition, which will be part of a larger event called NeoFest. NeoFest, delayed due to the pandemic, will bring together people and organizations who seek to create the conditions for a thriving culture of innovation and entrepreneurship.
In preparation for next year, Our winners have advice for aspiring entrepreneurs who are considering next year's competition:
Submit Early and Vet
Cora Castle, the founder of Omni Potential stated, "I think taking the time necessary to understand media communication is critical. It's absolutely critical." This skill in communication is being tested at the competition. Submitting and getting the application as early as possible in order to get the finalized proposal vetted by as many people as possible is an intelligent tactic to implement.
Persevere and Feedback
Theresa Litherland, the market strategist at Resonate Forward, said "Feedback or any feedback that you get and apply and actually, this is the third, second or third time you've applied." Her advice is to persevere through and never give up until you succeed for those who did not get in their first time. Resonate Forward was awarded the most winning $51,250 and they were rejected. If you did not get accepted the first time they realize it is normal and do not give up.
Apply to more Pitch Competitions!
Jo Norris, the CEO of Carbon Reform, recommends constantly practicing for pitch competitions for entrepreneurs. She has done many pitch competitions and practiced this skill and overtime became good enough to succeed in this competition.
About Horn Entrepreneurship
Horn Entrepreneurship serves as the creative engine for entrepreneurship education and advancement at the University of Delaware. Currently ranked among the best entrepreneurship programs in the US, Horn Entrepreneurship was built and is actively supported by successful entrepreneurs, empowering aspiring innovators as they pursue new ideas for a better world.