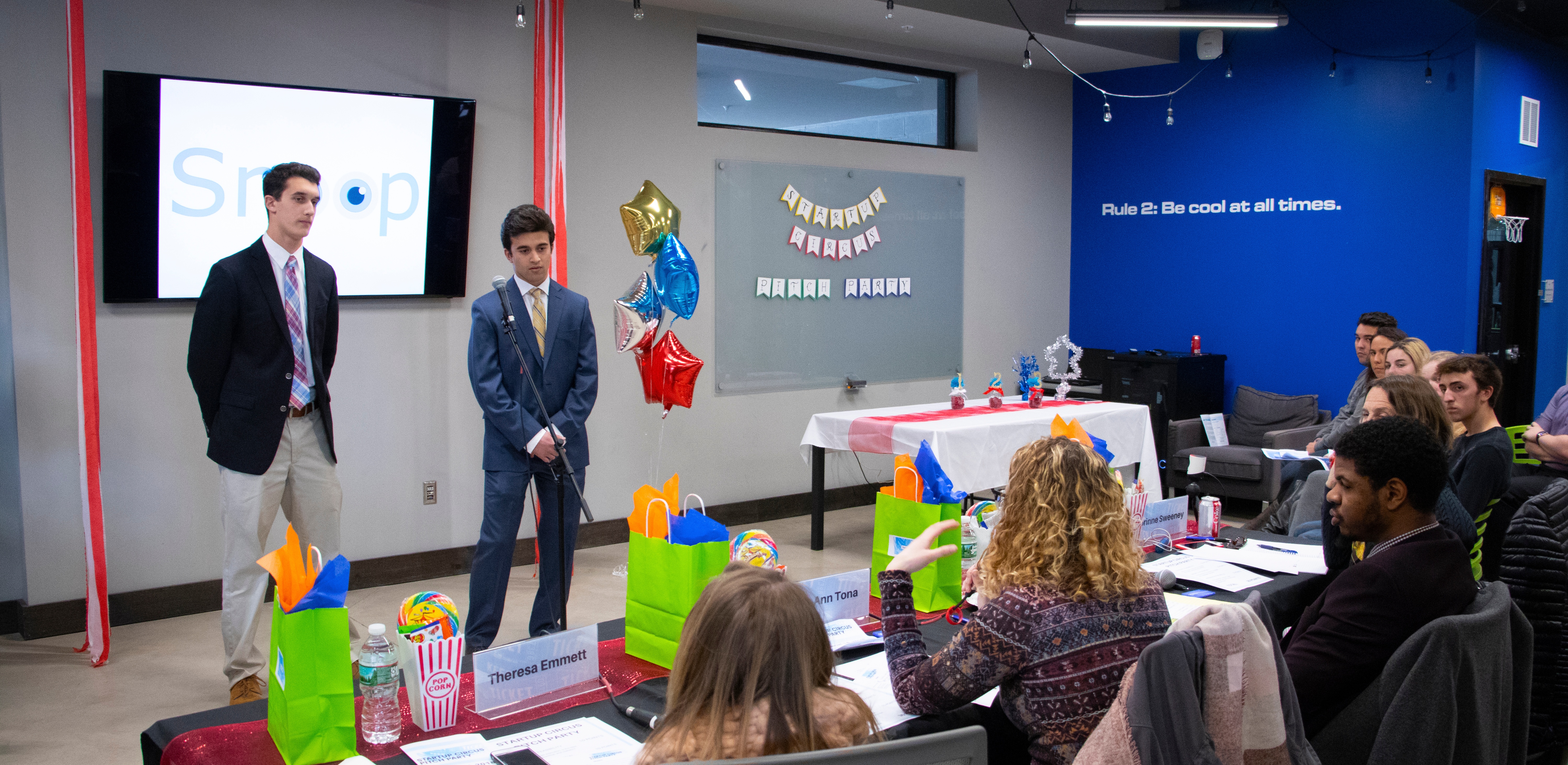 VentureOn, University of Delaware Horn Entrepreneurship in-semester startup support program, helps students hatch and grow businesses.
The venture support program allows students with business ideas from any college to begin the entrepreneurial process of customer discovery and problem validation. Applications open on Tuesday, September 11 and close Tuesday, September 25. Interested students may apply here.
"Our focus at Horn Entrepreneurship is on evidence-based entrepreneurship through experiential learning," said program lead and Associate Professor Vince DiFelice. "Rather than just sitting and listening to lectures, our students get outside the building and speak to experts in different industries and work as problem solvers for wherever their interest takes them. Our students learn to focus on the process and what it takes to generate new ideas and value."
Participating students are aided in their discovery process with 24 hour access to the Venture Development Center, the collaborative work space of Horn Entrepreneurship, as well as the opportunity for private mentoring sessions. Other resources and services are also provided.
"By engaging in entrepreneurial discovery, students learn more about themselves and their interests," said DiFelice, explaining the value of the program. "They develop new skills and the ability to work and think as a problem-solver in new, unfamiliar environments. Students develop an entrepreneurial mindset throughout their time with the program that offers more than just the ability to start a business; it offers a growth mindset and eagerness to adventure."
About Horn Entrepreneurship
Horn Entrepreneurship serves as the University of Delaware's creative engine for entrepreneurship education and advancement. Built and actively supported by successful entrepreneurs and thought leaders, Horn Entrepreneurship empowers aspiring innovators and entrepreneurs as they pursue new ideas for a better world.