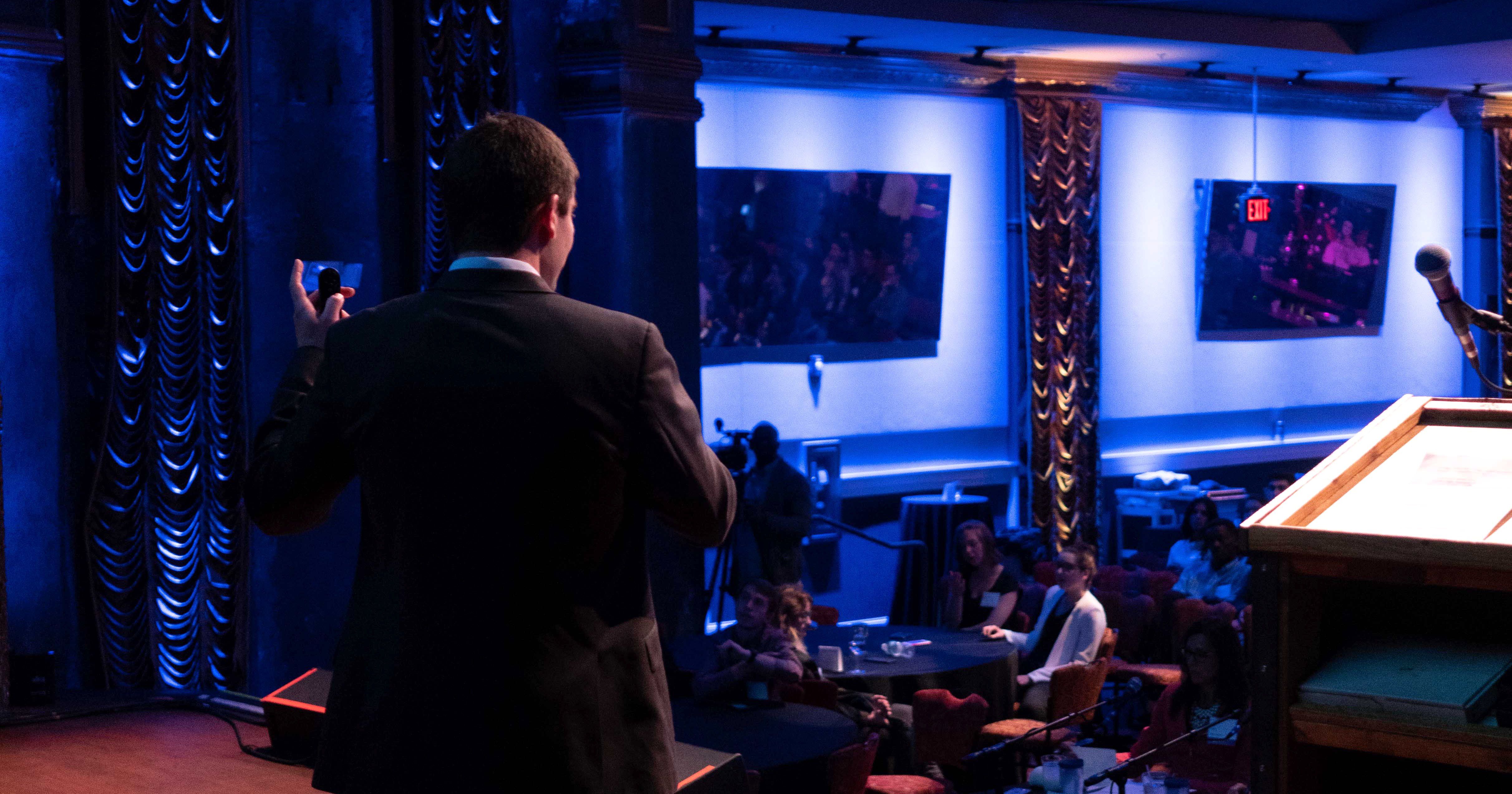 Hen Hatch, the premier startup funding competition of the University of Delaware, is open to the entire UD community, including faculty, staff and alumni. The only thing applications require is an idea, and all applicants, accepted or not, receive feedback and tips along the way to help them grow and improve.
And Hen Hatch isn't just for students and alumni: the competition is an excellent opportunity for all faculty and staff in the UD community, and here's why.
Pursue a Personal Passion Outside Your Position
The University affords employees some phenomenal professional opportunities, but Hen Hatch exists to help those within the community better themselves while also giving back. Take the chance to explore more deeply an issue close to you, and share it with others to get actionable feedback and make it a larger part of your life. Remember, all it takes is an idea, so shoot your shot!
The startup competition is already built into the academic calendar and is structured to create a minimal burden on participating students, and that works well with the faculty schedule as well. Participating in the competition should serve as a thrilling, fun-filled learning experience that allows you to be completely you, regardless of your position description.
The Lab Isn't a Stage (And The Beakers and Machines Don't Applaud Your Work)
I'm no STEM major, but I think you'd be hard pressed to find someone in the field who has been congratulated and encouraged by the equipment and tools around him or her.
Get out of the lab and share your ideas and research with the entire UD community by applying to Hen Hatch. And don't worry about the acceptance: simply by applying, you will get help and advice from seasoned entrepreneurs on how to improve your idea. Come back again next year with some refinements to your idea and see if it's more feasible.
Enjoy the opportunity to educate the unaware of all of the exciting research and innovation happening in Newark and get recognized for all of the hard work that makes it happen.
Unite the Community Around Impact
Even greater than exploring a personal passion outside your field or sharing the amazing possibilities of your research is the ability to unite the broader University community around impact. Our faculty are some of the brightest minds in the country with a wonderful appetite for change, and Hen Hatch is here to act as a vehicle to deliver change from new ideas.
Whether it's stepping outside of your professional expertise to explore more personal interests, or sharing your findings from your time in the lab, Hen Hatch can be the platform to share and nurture ideas and unite the UD community around positive impact.
About Horn Entrepreneurship
Horn Entrepreneurship serves as the University of Delaware's creative engine for entrepreneurship education and advancement. Built and actively supported by successful entrepreneurs and thought leaders, Horn Entrepreneurship empowers aspiring innovators and entrepreneurs as they pursue new ideas for a better world.