University of Delaware alum Mike Baerga teamed up with his grandmother to create a state-funded student transportation service which helps transport displaced students to and from school.
Delaware First Transportation provides displaced students with the opportunity to continue their education at the school of their choice, despite their living circumstances or financial situations. The program aims to give children of all backgrounds equal access to educational and recreational activities, particularly students that live outside the range of the bussing system.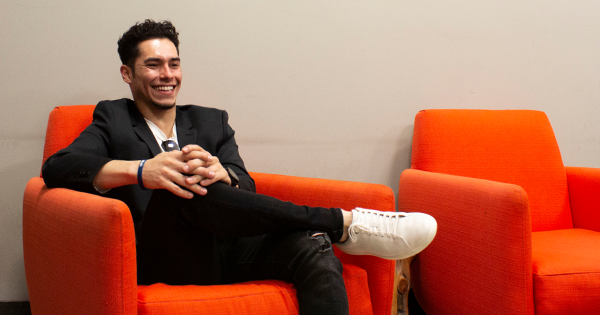 I sat down with Mike to get a better understanding of how Delaware First began, how the program works, and his ambitions for the future.

Q: What is Delaware First Transportation? How does it work?
We transport choice students to and from school, but it is not for anybody that needs a ride. It has to be somebody in a certain situation and they have to qualify for it through the state because the state pays for it. We currently have a government contract with the state and the Smyrna school district, and we also have a contract with Glasgow's Dapi program, which is for students who already have a child or are pregnant. We have students from Milford to Claymont that attend school in the Smyrna school district, and it's up to us to provide them with transportation to and from school.
To give an instance, we have some students that were living in Smyrna and attending school when their house burned down. They had to go live with their uncle up in Claymont, and Smyrna is about an hour to an hour and twenty minutes from Claymont. That's where we come in. The school district doesn't have any bus services that go outside the district limits, so we pick up those students. And that's just one example of a student that would qualify for Delaware First's service.
Q: How did you come up with the idea for Delaware First Transportation?
My grandmother, who I run the business with, had worked in the district and saw the void. She saw the people that were doing it [in a similar system] before, but the companies that were doing it had room for improvement. Their kids would tell us horror stories about the van services they used, like how the vans didn't have seat belts, the seats moved, or the bus drivers were rude. We saw that there was a void for it and we decided to come in and do it better. We bought all new vans, hired much friendlier personnel, and screened all our drivers. So there was already a system in place, but we improved it and made it the way we thought it should be.
Q: Are any of your riders involved in sports/extracurricular?
The first two years the state allowed it, but this year they cut it off. They said that kids in this program weren't able to be involved because it cost extra money for the rides and everything, so the state just didn't want to pay that extra money. It's kinda sad though because some of the riders hate being at home because their home situations are horrible and those activities could give them positive environments and outlets. I think it's extremely important for children in their developmental stages to have access to those resources, so I'd love to bring it back if possible.
Q: How would you like to see Delaware First grow in the future?
I would love to get into every single district in the state of Delaware but that takes infrastructure and time. Three years ago, in 2017, we started with two 12-passenger vans. Now we're at eight vehicles, so it's building for sure, but the type of workers we are trying to bring in are hard to find. Finding the right people to do this gets a little bit hard because we need them to be there every single day. They need to be reliable, consistent, and good. We're driving these kids very far and there are kids that are in these vans with us for two and half hours at a time, so that time period is different than a normal 20 to 30 minute bus ride. We'd like to keep growing as we find people to drive, but like I said before, it just takes time.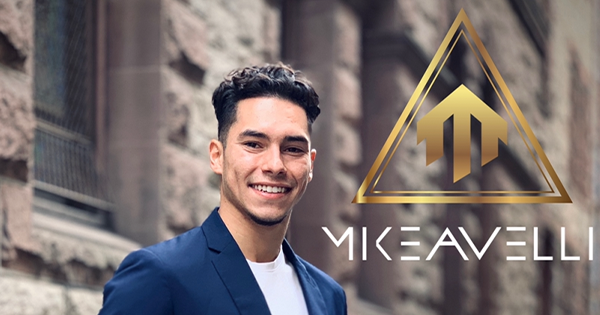 Mike's Other Pursuits
Aside from founding Delaware First Transportation with his grandmother, Mike also hosts a podcast titled The Rise by Mikeavelli. In his podcast, he talks to young entrepreneurs about their business endeavors and startups. He began The Rise because he says that young entrepreneurs only get to hear about the people who have reached the peaks of their careers or have made it big, rather than those who are working on their startups or new projects. His podcast is intended to be a spotlight for young entrepreneurs, business people, and innovators that are already going the extra mile. The Rise podcast aims to inspire those who are still in the early stages of their career, as well as celebrate the efforts of those who may be doing big things despite their age.
Mike Has A Strong Passion for Empowering Young Individuals
If there's anything that stood out to me as I conversed with Mike, it's that he has a genuine interest and appreciation for all of his riders. As someone who grew up in a financially limited household, Mike has a very personal understanding of how his riders live and how their situations can affect them. He truly strives to support all of the kids that use Delaware First by frequently talking with them, playing them podcasts, and trying to connect with them over their interests.
When talking about connecting with the riders, Mike said, "There's always a couple of them that take it in a lot more and ask me questions and everything. I hope that talking to the one person that wants to learn about it directly will have an effect on the others. I feel like a big brother to them." It's clear to me that Mike has a real passion for Delaware First Transportation, and I believe that the authenticity and passion he brings to this program will be a driving force in its continued success and growth.
Give Mike's podcast a listen, and check out his instagram for podcast updates.
About Horn Entrepreneurship
Horn Entrepreneurship serves as the creative engine for entrepreneurship education and advancement at the University of Delaware. Currently ranked among the best entrepreneurship programs in the US, Horn Entrepreneurship was built and is actively supported by successful entrepreneurs, empowering aspiring innovators as they pursue new ideas for a better world.