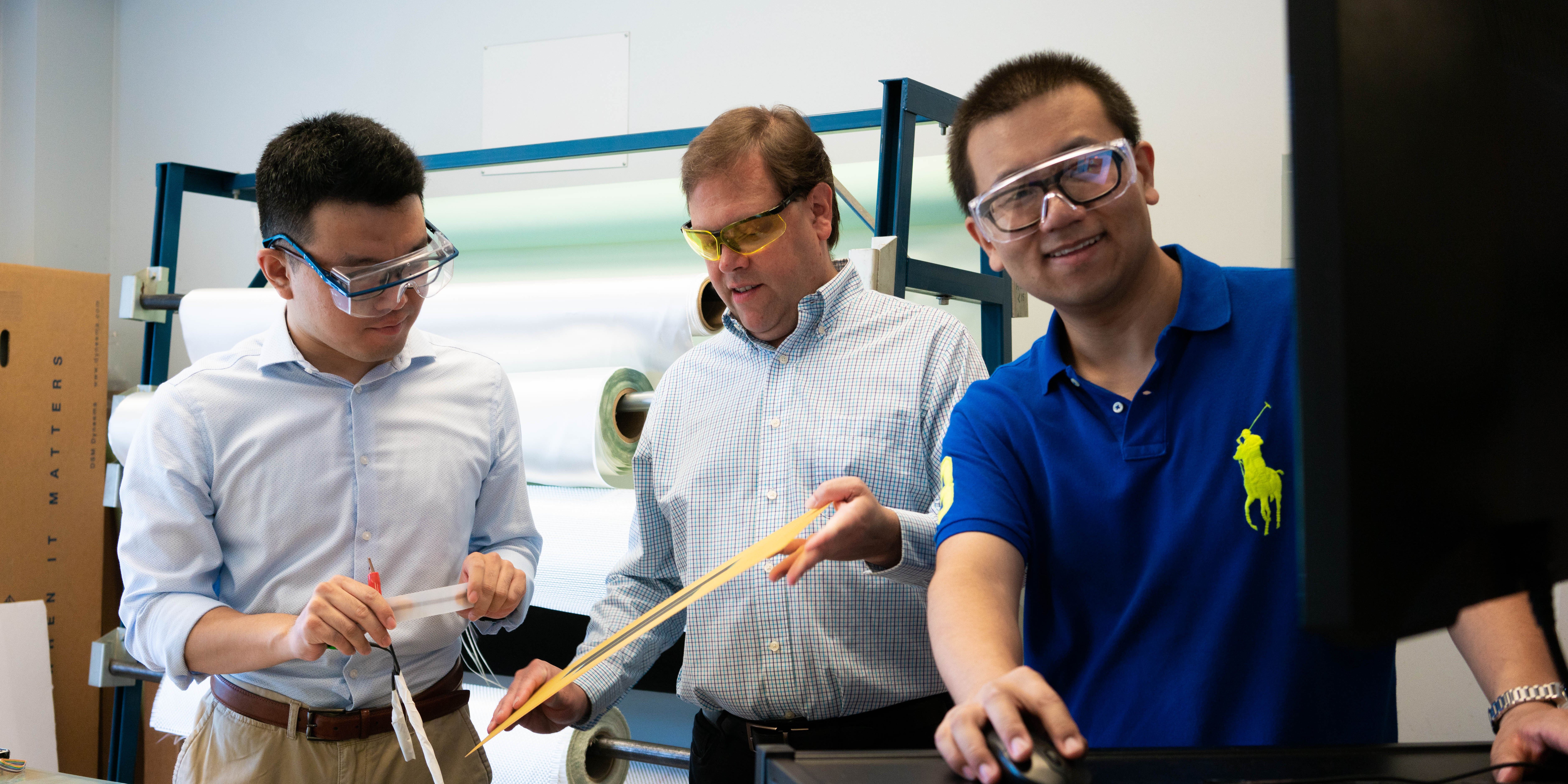 The University of Delaware Horn Entrepreneurship is holding the inaugural Tech Innovation Showcase on October 4 from 12:30 to 5 p.m. at the Perkins Student Center. The showcase is an opportunity to engage with UD's top scientists and engineers who are creating solutions to the world's biggest problems.
Network with Top Scientists, Professors
Students attending the Tech Innovation Showcase can take advantage of the opportunity to network and engage with the top scientists involved on each team. The scientists involved in several of the teams are notable names in their field of industry, and act as a fantastic resource for students to connect with and learn from.
The presentations and exhibits will begin at 3 p.m. and will feature seventeen teams in the areas of Healthcare/BioTech, Advanced Materials, Agriculture, Electronics/Robotics, Energy/Cleantech and Software.
Learn About Commercialization
Commercializing scientific discoveries is a tricky and arduous process. At 2 p.m., students and other attendees will be able to listen to and participate in a panel discussion about the commercialization of deep tech science.
The panel discussion will feature notable and successful names in various scientific fields. The commercialization process is a marriage of the entrepreneurial and scientific components involved in starting a business and bringing a product to market. Students can learn about unique, targeted processes as well as new perspectives to have to be more creative.
Keynote by Lydia McClure, Vice President of Scientific Partnerships at the Translational Research Institute
Students will also be able to listen to and learn from the experience of keynote speaker Lydia McClure. McClure is the current Vice President of Scientific Partnerships at the Translational Research Institute, a non-profit organization that strives to address unequal translational research opportunities on American university campuses.
McClure was a former program director for the National Science Foundation I-Corps offering and serves as a phenomenal resource for commercializing science and research.
Student tickets are $5. Professors, engineers and researchers will be available to network with and learn from. To register for the event, visit https://bit.ly/2PdThS2.
About Horn Entrepreneurship
Horn Entrepreneurship serves as the University of Delaware's creative engine for entrepreneurship education and advancement. Built and actively supported by successful entrepreneurs and thought leaders, Horn Entrepreneurship empowers aspiring innovators and entrepreneurs as they pursue new ideas for a better world.