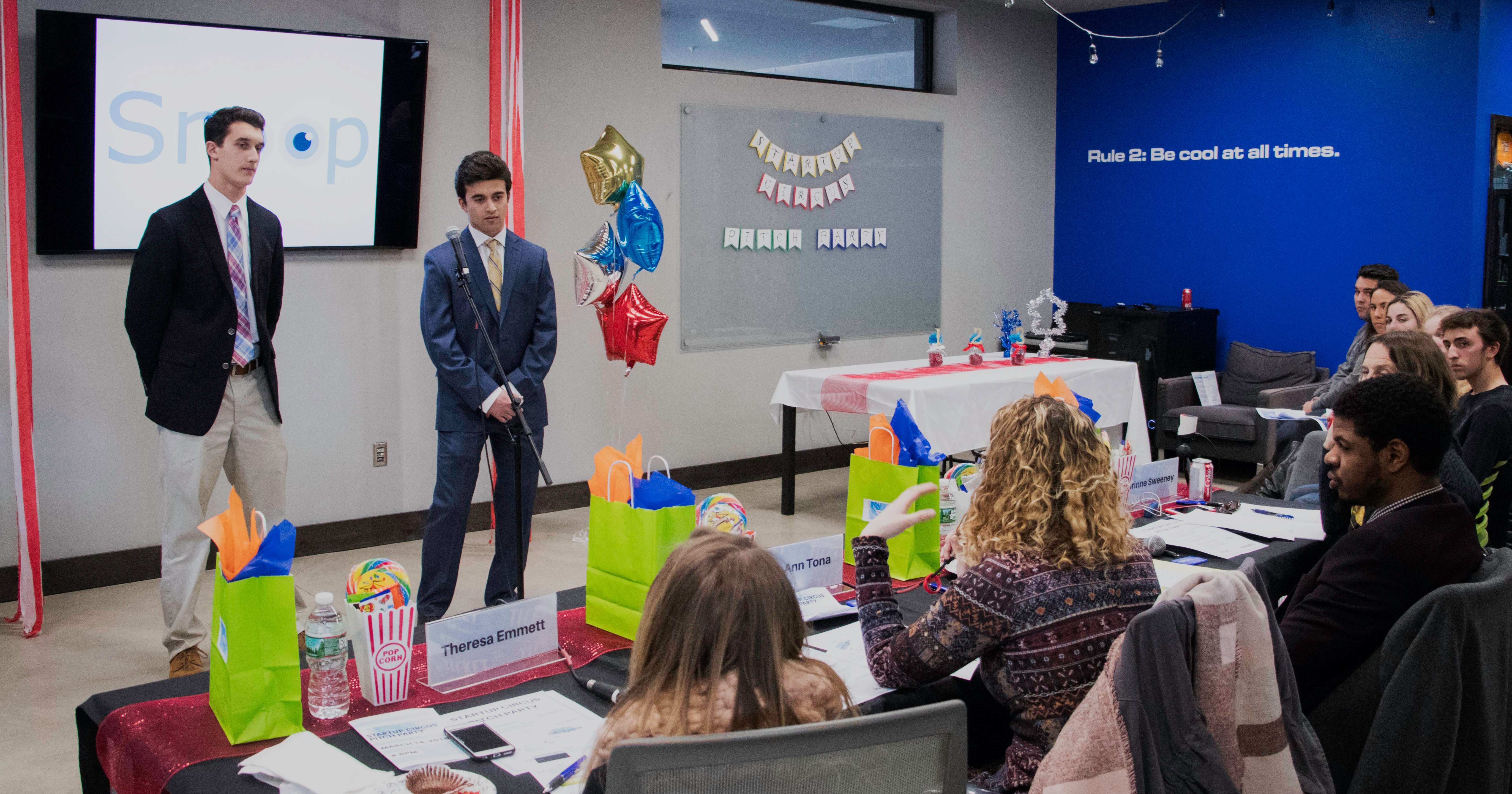 VentureOn, the University of Delaware Horn Entrepreneurship in-semester startup support program, helps students learn and master the entrepreneurial process.
The venture support program allows students with business ideas from any college to begin the entrepreneurial process of customer discovery and problem validation. Applications open on Monday, February 11 and close Monday, February 25.
"Our focus at Horn Entrepreneurship is on evidence-based entrepreneurship through experiential learning," said Vince DiFelice, Manager of Venture Programs. "VentureOn mirrors my own experience on the entrepreneurial journey, and provides students with a community and space to work on their ideas, while also providing access to a vast community of successful mentors and advisers as well as a little bit of funding."
Vince, a commuter student in his time at LaSalle University, noticed the poverty around the university and wanted to do something to help. His first idea was the Chelten Avenue Business Association, a loan fund set up to provide business owners with funds to update their spaces. Vince would then charge interest on the loans and put the money back into the community.
"One of the first contacts I had was the owner of the local barbershop," said Vince. "I worked with him and saw how he was running a business, how he went day to day and made decisions, and what impact his relationships with other businesses had on the bottom line and the community. I spoke to the local priest and was able to get some space inside the church to work and by talking to [LaSalle] I was able to find some initial funding."
Much like Vince was given space to work in, participating students are aided in their discovery process with 24-hour access to the Venture Development Center, the collaborative workspace of Horn Entrepreneurship, as well as the opportunity for private mentoring sessions. Other resources and services are also provided.
"Entrepreneurship was really powerful for me as a person, exploring the things I was interested in and finding places where I was happy and enjoyed what I was doing," said Vince, explaining the value of the program. "By engaging in entrepreneurial discovery, students learn more about themselves and their interests and are then better prepared to start a meaningful career."
Interested students can apply to VentureOn here. Looking for other ways to get involved with Horn Entrepreneurship? Email hornprogram@udel.edu to set up a consultation to see what program offering is best for you!
About Horn Entrepreneurship
Horn Entrepreneurship serves as the University of Delaware's creative engine for entrepreneurship education and advancement. Built and actively supported by successful entrepreneurs and thought leaders, Horn Entrepreneurship empowers aspiring innovators and entrepreneurs as they pursue new ideas for a better world.