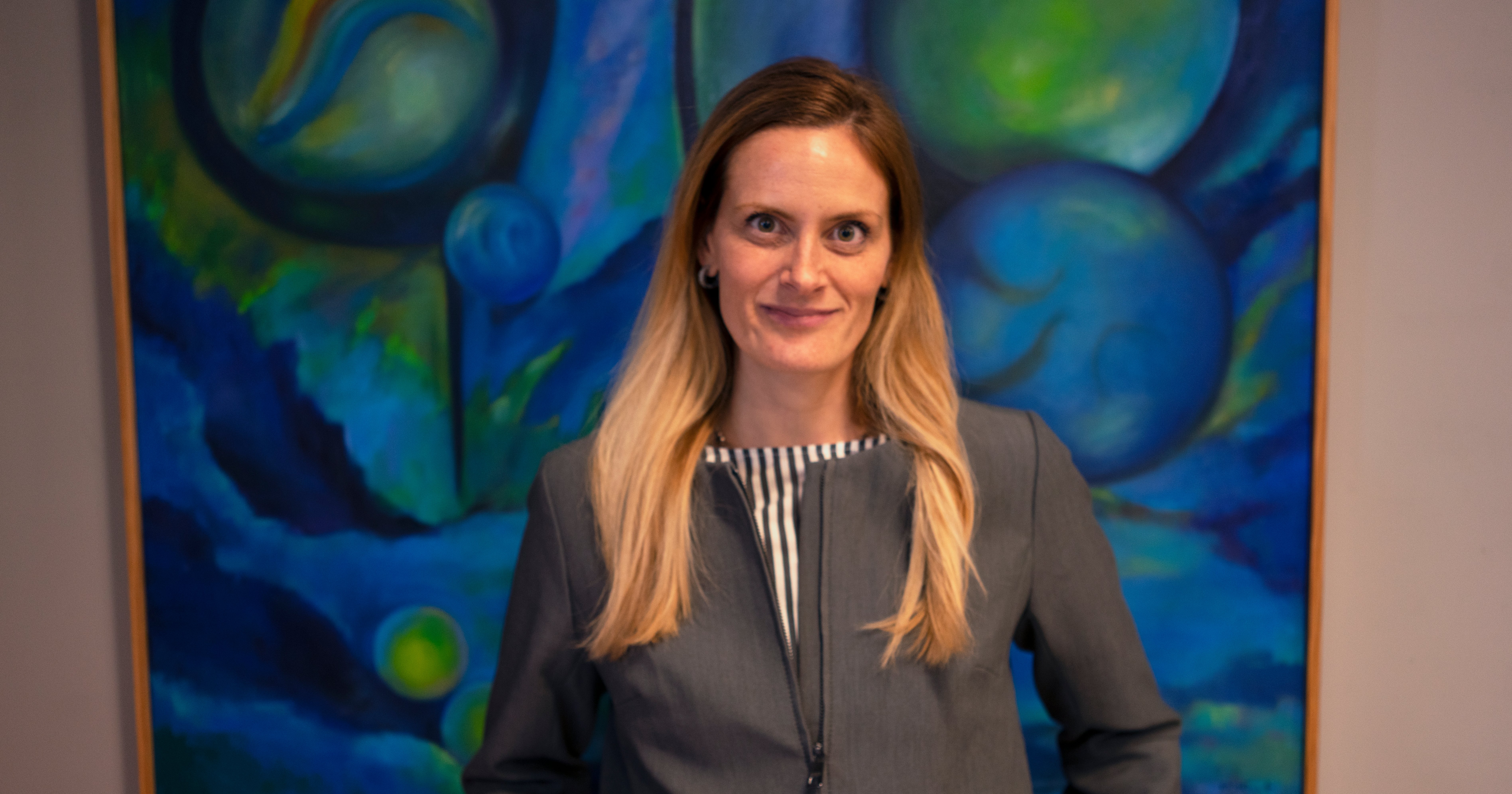 Social entrepreneurship is the new wave of creating socially impactful value from entrepreneurial ventures. Famous social ventures, like Toms and Warby Parker, have become immensely popular with the Millennial generation, both in sales and in career aspirations: Millennials want to make a meaningful impact at work.
Stephanie Raible, Assistant Professor of Social Entrepreneurship at Horn Entrepreneurship, has been teaching in the social entrepreneurship field for a few years but has come to the University of Delaware, her alma mater, to help students better leverage their knowledge into a career centered around positive impact.
"Social entrepreneurship is a growing field with a lot of interest and work done from students from the younger generations who are very socially conscious," said Stephanie. "I came to UD to help develop a space for those passionate students to get their social ventures and ideas moving into a positive direction, or help those students find a good career fit."
Social entrepreneurship has been taught at Horn Entrepreneurship for many years, but a newly developed entrepreneurship certificate program now allows students to complete a Certificate in Social Entrepreneurship with a minimum of nine credits from a list of course requirements.
"Students in the certificate program have the ability to learn how to be social change agents and what that means is that students have the ability to think about themselves in a larger context and how they are connected with their community or the social or physical environment," said Stephanie, explaining the benefits of the program. "When we think about what value social entrepreneurship provides students as they enter the job market, it adds another dimension to what students have studied and it speaks to an ability to communicate and translate value."
The certificate program includes the course ENTR464, the social entrepreneurship practicum designed to engage students' skills and knowledge of the field in either on-campus or off-campus positions or projects. By utilizing the skills taught in the classroom, students can better explore their career path and what it means to them.
"The practicum course allows students to get real-life experience in a variety of different ways," said Stephanie. "We have had students create individualized profiles of people they want to meet, go to conferences or opt into an internship. Students figure out how to build value out of their social entrepreneurship skills, while also getting a baseline to speak to their own values and a greater understanding of how they could potentially pivot their career goals to something that is providing social value."
Horn Entrepreneurship professor and Manager of Venture Programs, Vince DiFelice, got his start in social entrepreneurship, long before it had that name. In his college days at LaSalle, Vince, a commuter student, realized that the surrounding neighborhoods could really benefit from targeted community rebuilding efforts. Vince went on to start the Delaware Valley Community Reinvestment Fund, a now national mission-driven financial institution that creates opportunities for underserved populations through partnerships.
"Social entrepreneurship was really powerful for me as a person, exploring the things I was interested in and finding places where I was happy and enjoyed what I was doing," said Vince. "I was able to create new value that the market had never seen before that benefited so many people. Delaware Valley Community Reinvestment Fund, a social impact fund that has helped thousands and thousands of people, was an idea that made people scratch their heads at first but has gone on to do something truly good."
Social entrepreneurship is just one of the exciting, growing areas of Horn Entrepreneurship. The Horn Entrepreneurship Open House will be on Thursday, Feb. 14 from 3:30 to 5:30 p.m. at the Venture Development Center, 132 E. Delaware Ave. Come visit us to learn more about the certificates and what programs are best for you!
About Horn Entrepreneurship
Horn Entrepreneurship serves as the University of Delaware's creative engine for entrepreneurship education and advancement. Built and actively supported by successful entrepreneurs and thought leaders, Horn Entrepreneurship empowers aspiring innovators and entrepreneurs as they pursue new ideas for a better world.