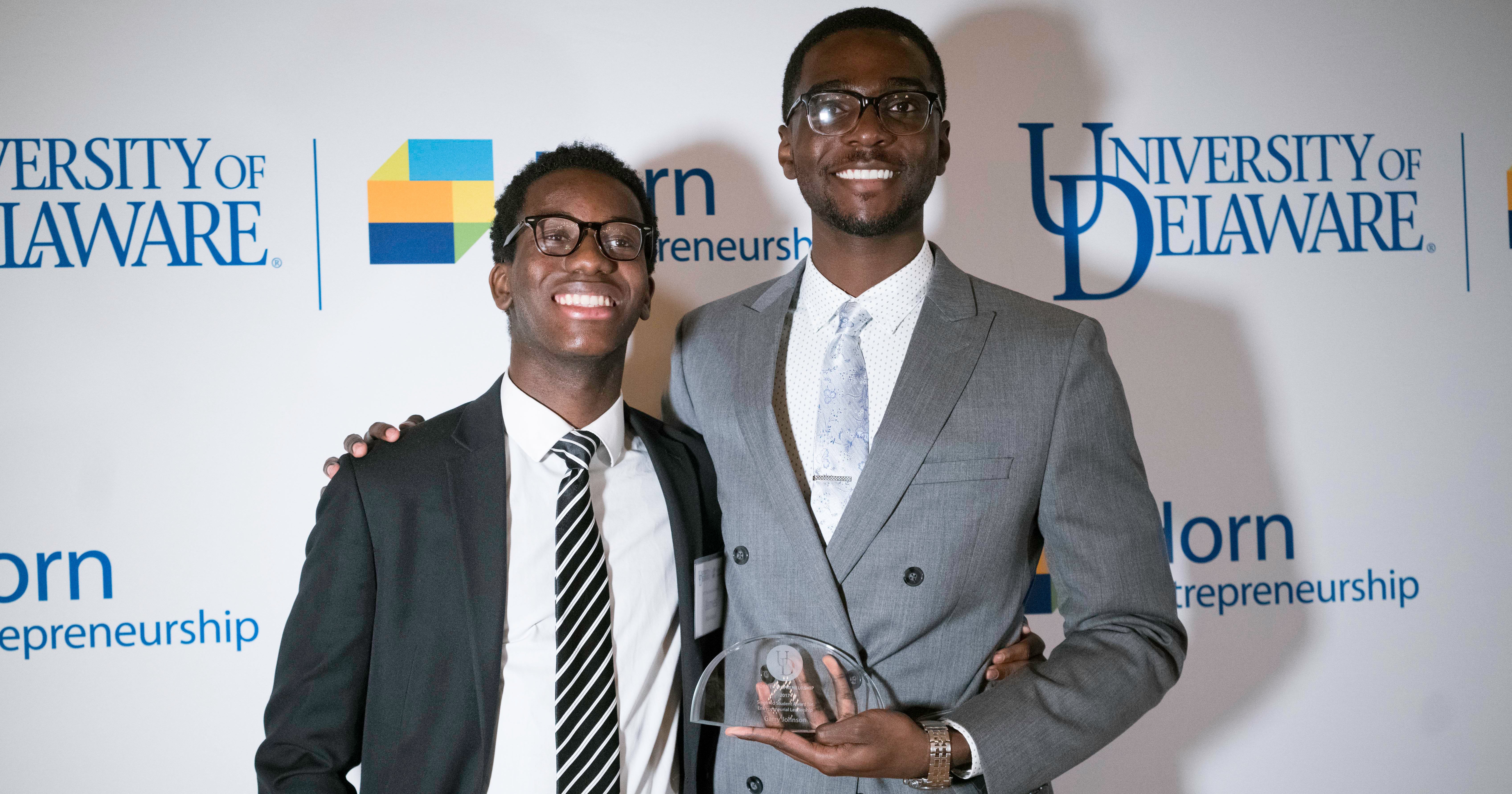 Horn Entrepreneurship is pleased to announce all of the success and honors our fantastic community of creators, scientists and doers have accomplished this quarter.
Individual Awards:
Joel Amin Jr., Entrepreneurship & Technology Innovation, Class of 2019
Joel Amin Jr. has been chosen to receive the 2019 Etkin Johnson Student Scholarship. This program offers the opportunity for those selected to immerse themselves in the thriving land use industry in Philadelphia.
Ahad Behboodi, PhD Biomechanics and Movement Science, Class of 2017
Ahad Behboodi, from the University of Delaware, was accepted into the QED Program. He is working on a device for improving foot and ankle movement
Garry Johnson III, Master of Science-MS, Entrepreneurship and Design, Class of 2018
Garry Johnson III, one of Delaware's up-and-coming technologists of color, has had a busy few months. Not only did he graduate from Founder Gym, He has been selected to receive the Youth Entrepreneur of the Year Award at the upcoming StartUpAfrica Entrepreneurship Awards Dinner. This award is given to a business owner who has achieved significantly in his/her entrepreneurial venture at a young age. In addition, he also was given the opportunity to speak on an "Access to Capital" panel at the Level Up Summit hosted by the African American Chamber of Commerce in October.
James Massaquoi, Entrepreneurship and Technology Innovation Major, Class of 2020
James Massaquoi has been chosen to serve as a Young Professionals Advisory Board Member for Junior Achievement in Delaware.
Sierra RyanWallick, Entrepreneurship and Technology Innovation Major, Class of 2022
Sierra RyanWallick was chosen as an Honorable Mention in the Lab Girl Essay Contest.
Startup Awards:
Sage Smart Garden
Sage Smart Garden, a startup with a focus in building a system that helps landscape professionals and home gardeners grow more plants with less work was accepted into the NextFab Hardware Accelerator. They also won another part of the VentureWell E-Teams program that provides investor and partner readiness training, called ASPIRE: https://venturewell.org/aspire/
Updates from Summer Founders:
D150 Fueling was featured nationally in USA Today and qualified as a finalist in an upcoming Delaware entrepreneurship competition called Swim with The Sharks.
Metta House was selected to participate in the Eaton Workshop, an accelerator for change makers and creatives located in Washington, DC.
Urbinvest was selected by the New Castle County Economic Development Office to launch an accelerator for entrepreneurs of color; which will begin in January. And Urbinvest has been selected to participate in a mentoring program for entrepreneurs called the Uncommon Individuals Foundation.
Cinta Solutions has increased their company portfolio to 150 clients and has hired it's first 6 employees.
About Horn Entrepreneurship
Horn Entrepreneurship serves as the University of Delaware's creative engine for entrepreneurship education and advancement. Built and actively supported by successful entrepreneurs and thought leaders, Horn Entrepreneurship empowers aspiring innovators and entrepreneurs as they pursue new ideas for a better world.