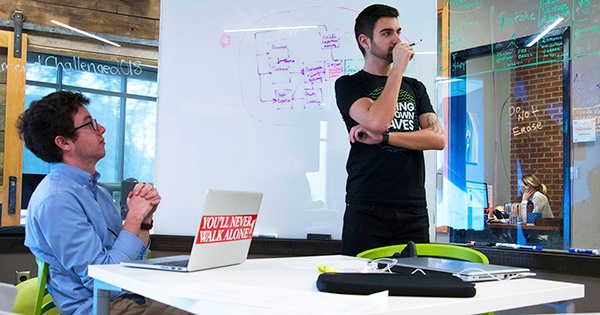 University of Delaware's Horn Entrepreneurship is pushing their blog out of the shadows and into the public eye! The blog is designed to keep students, faculty and the community at large up to date on events, opportunities, awards and a myriad of other milestones attached to the organization.

The Horn blog's soft launch occurred in early October with the intention of testing user interface and feedback. With a growing collection of content offered and a resounding go ahead from the community, the blog will now be opened for all to view. "It's a wonderful development for us," says Horn Entrepreneurship's Vanessa Spence, Marketing Communications Coordinator, "Our team has put in a lot of work. Now we get to see it in action."
Most importantly, the blog now boasts its newest feature: a subscription platform offering instant, daily and weekly reports. The feature will ensure that all readers have a fast, effective way of interacting with the blog and Horn Entrepreneurship in general.
Spence adds that, "The Horn blog will be the place for people to go and see everything we've been up to. Anything from small news updates to large scale events like Hen Hatch and Summit will be featured. We've seen a lot of excitement and buzz about the blog and we can't wait to see the interaction it'll bring about."
Don't miss out on a host of Horn happenings! Subscribe today.
About Horn Entrepreneurship
Horn Entrepreneurship serves as the University of Delaware's creative engine for entrepreneurship education and advancement. Built and actively supported by successful entrepreneurs and thought leaders, Horn Entrepreneurship empowers aspiring innovators and entrepreneurs as they pursue new ideas for a better world.