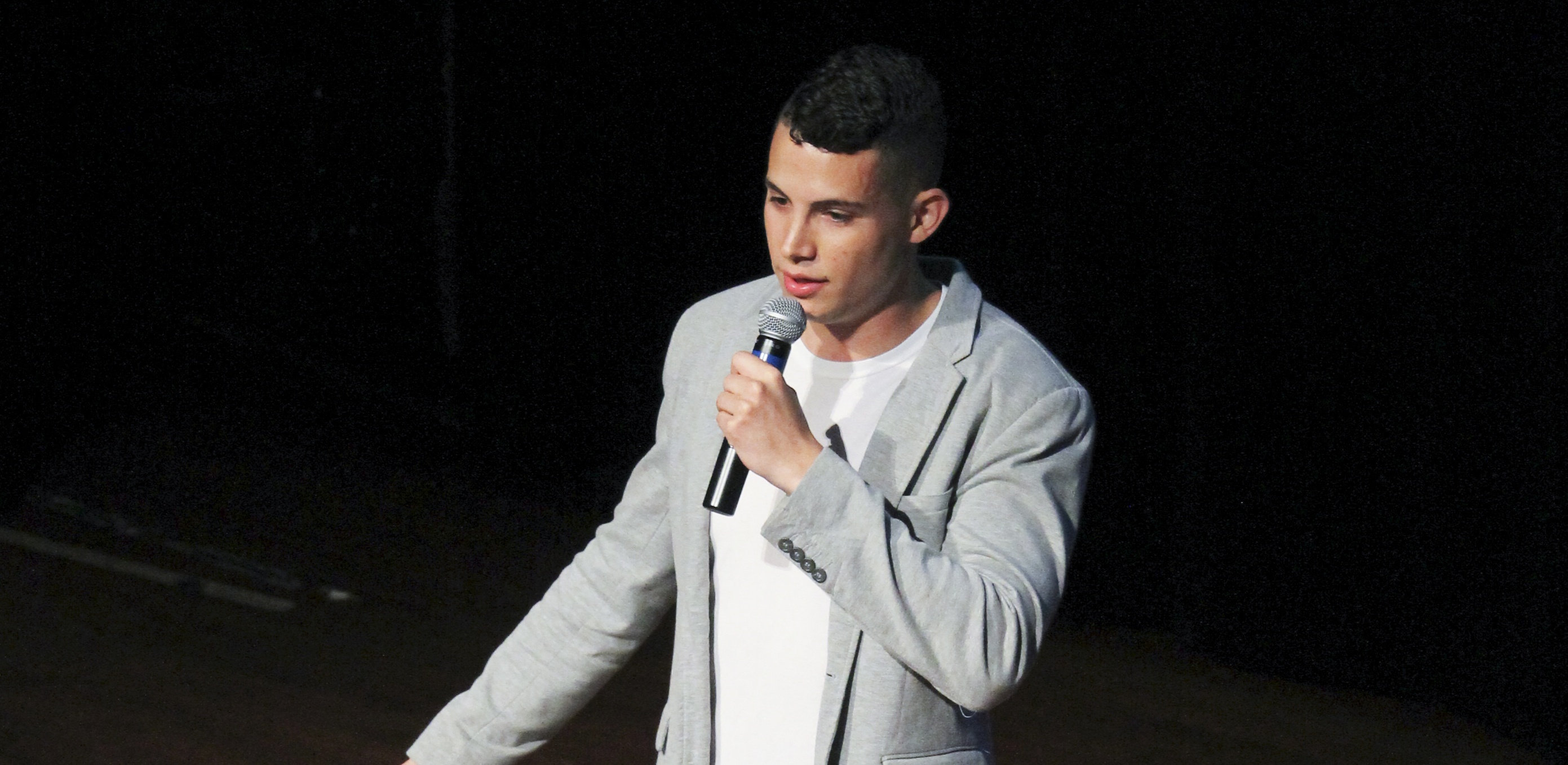 Danilo Vicioso always envisioned himself running startups and finding new, innovative ways to do business. The New York native graduated from the University of Delaware in 2018 with an economics degree and minor in entrepreneurial studies from the Lerner College of Business and Economics, but his entrepreneurial spirit was on display long before that.
"I started Authentic Ink Graphs when I was in high school and knew I wanted to study and learn more about entrepreneurship," said Danilo. "I didn't put much thought into it, I just knew I wanted to be in business."
Authentic Ink Graphs is a signed memorabilia company that collects autographs in person to provide the highest quality product. Danilo started and pursued the venture when he was a high school student and quickly became more invested in the startup when he entered college.
"When I was 19, I decided to pursue Authentic Ink Graphs full time," said Danilo. "I moved to Los Angeles, grew my monthly revenue from $10,000 to $80,000 but then decided to return to UD and finish my degree."
Danilo eventually returned to school, and he learned many lessons about what it takes to run a company at a young age, and managed a team of up to 10 while running his startup.
"I was 19 and the first person I hired was 35," said Danilo with a laugh as he reminisced on his experience. "I really learned what not to do from this experience. I learned to not take on too many things at once, and I learned the importance of a strong support system and the power of relationships."
Danilo took those lessons into his interactions at the Venture Development Center, the innovative co-working space for Horn Entrepreneurship.
"The amazing community at the VDC inspired positive change and growth for me; Horn was incredible in providing an environment to talk to people and learn from meaningful connections," said Danilo. "I would love to be able to repay future entrepreneurs by giving them the time and opportunity to talk through their ideas and goals with me."
Danilo's infectious entrepreneurial spirit and drive impressed several Horn Entrepreneurship faculty members. After developing a strong relationship with adjunct professor Ted Foltyn, Danilo was given the opportunity to co-teach his own entrepreneurship course focusing on actionable career development steps through internships. The young student was given creative control over course content while still working with an experienced faculty member.
"After seeing so many of my friends and classmates struggle with career decisions I knew there could be a better way to prepare them for the future," said Danilo. "Horn Entrepreneurship gave me the opportunity to teach my own course in fall 2017 and it's easily one of the most meaningful things I've ever done."
The experience and process also gave Danilo a deeper insight into the struggles of those in teaching: "It's easy to criticize teachers but after doing it I realized how difficult it is and I have a newfound respect for teachers. When students come to me with feedback it made it all worth it and super rewarding."
Danilo also offered some parting advice for budding entrepreneurs, or anyone looking to make their mark on the world.
"I think it's important to fail forward, learn by making mistakes, and to do that you just need to get out there and try things, embrace opportunities. Try to understand on a deeper level what what you're going after and make it happen."
Horn Entrepreneurship Success Stories
As the world continues to evolve, the value of an entrepreneurial skill set only rises. The Success Stories series showcases the alumni from Horn Entrepreneurship creating opportunity and impact as they blaze their own trails following their time with the University of Delaware.